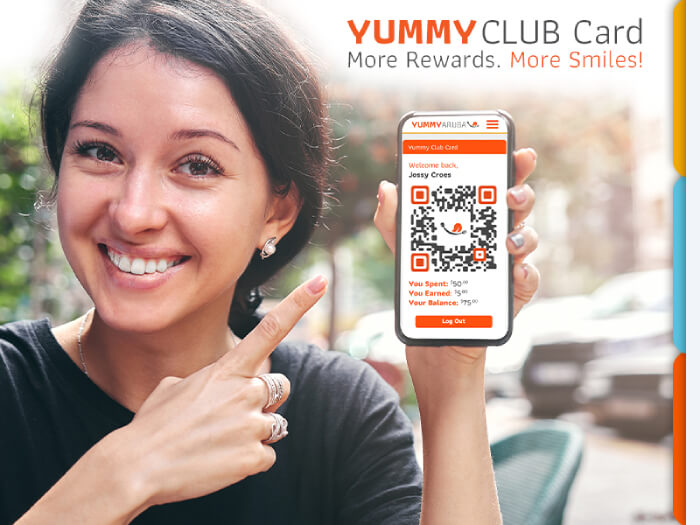 Welcome to the best loyalty program in Aruba!
Life is more exciting when you are a YUMMY CLUB CARD member! You will start saving money instantly!
As a member, you'll love being rewarded each time you make a purchase at the restaurants and bars of YummyAruba.com. We will also keep you updated on exclusive offers and events.
Once you have signed up, you will receive a QR code by email. Have this QR code scanned at the restaurant and bars of YummyAruba.com each time you settle your bill, and you will get rewarded $0.10 for each dollar you spent. And redeeming your balance is just as simple. Just show your QR code upon settling the bill and your balance will be deducted from the total (terms and conditions may apply).
The YUMMY CLUB CARD is our way of thanking our loyal guests for choosing our restaurants and bars.
Simply dine, drink and enjoy like you always do — and get rewarded for it!
YUMMY CLUB CARD… MORE REWARDS, MORE SMILES!