A worthy retirement celebration for Rafael Statie at Nos Clubhuis
June 1, 2022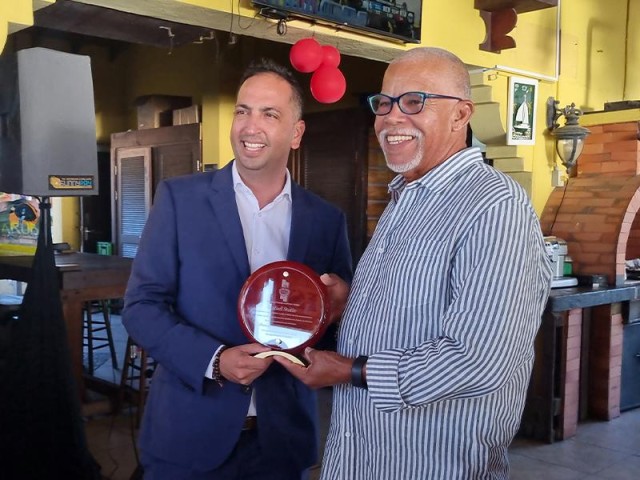 After 10 years of loyal service at Nos Clubhuis and 3 years of service at Tango Argentine Grill, Rafael Statie retired from the job last Wednesday, May 31st. He was offered a retirement party and many friends, family and colleagues took the opportunity at heart to wish him all the best for his well-deserved retirement. Even a special guest attended: Aruba's tourism minister Dangui Oduber.
The minister expressed his gratitude to Rafael for his contribution to Aruba's tourism and his effortless service to all guests at Nos Clubhuis, including the local fishermen who consider Nos Clubhuis their home. Fabian Lantinga, Director of Operations of Aruba Wine and Dine, mentioned the importance of people like Rafael who are strongly committed to the job and complimented Rafael on his always being ready to serve.
Nos Clubhuis with a stunning sea view is located upstairs from Hadicurari and is the home of the local fisherman. The bar-restaurant serves ice-cold drinks, delicious food and has three times per day and popular happy hour. Nos Clubhuis is open daily from 10am till midnight.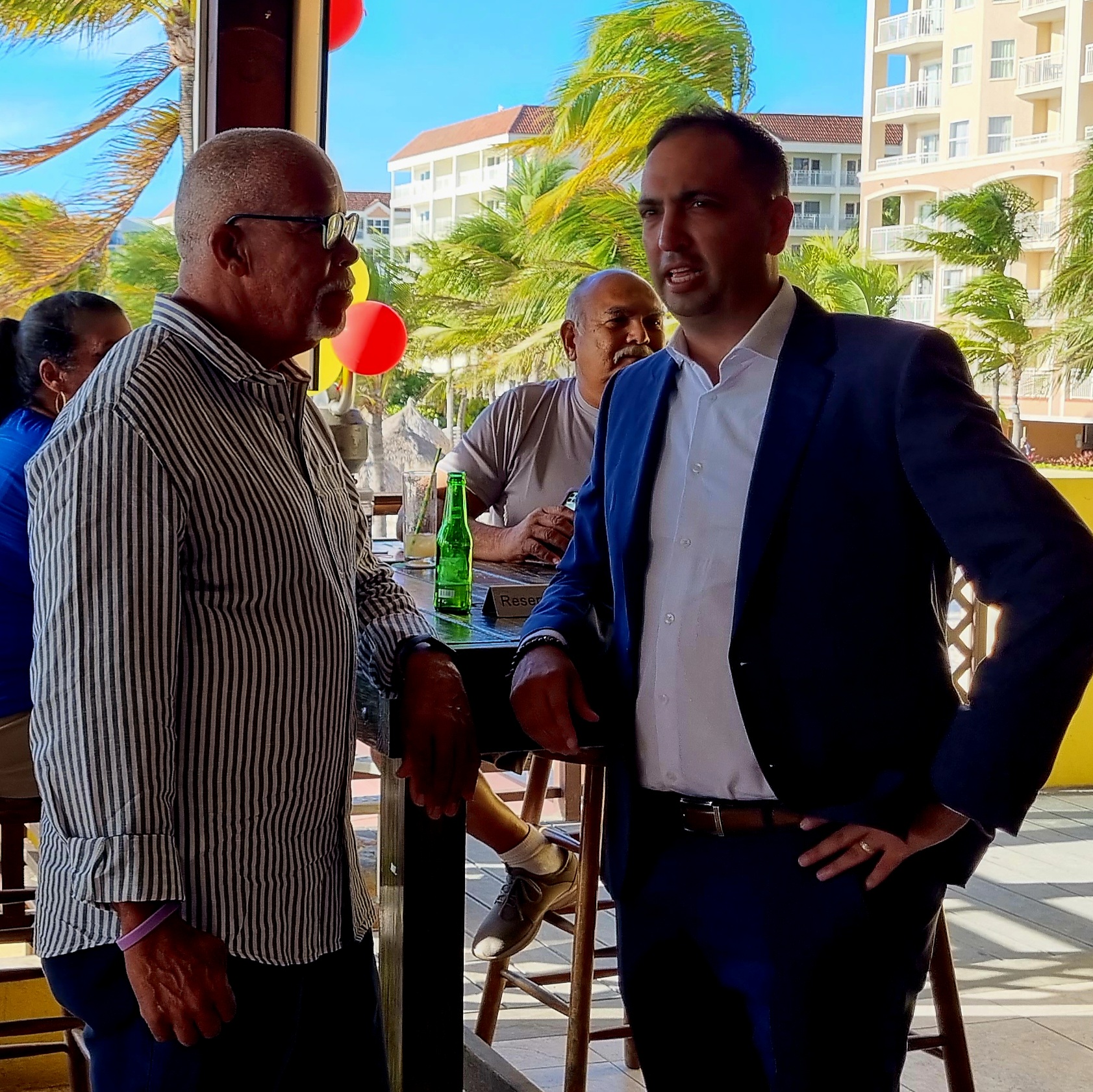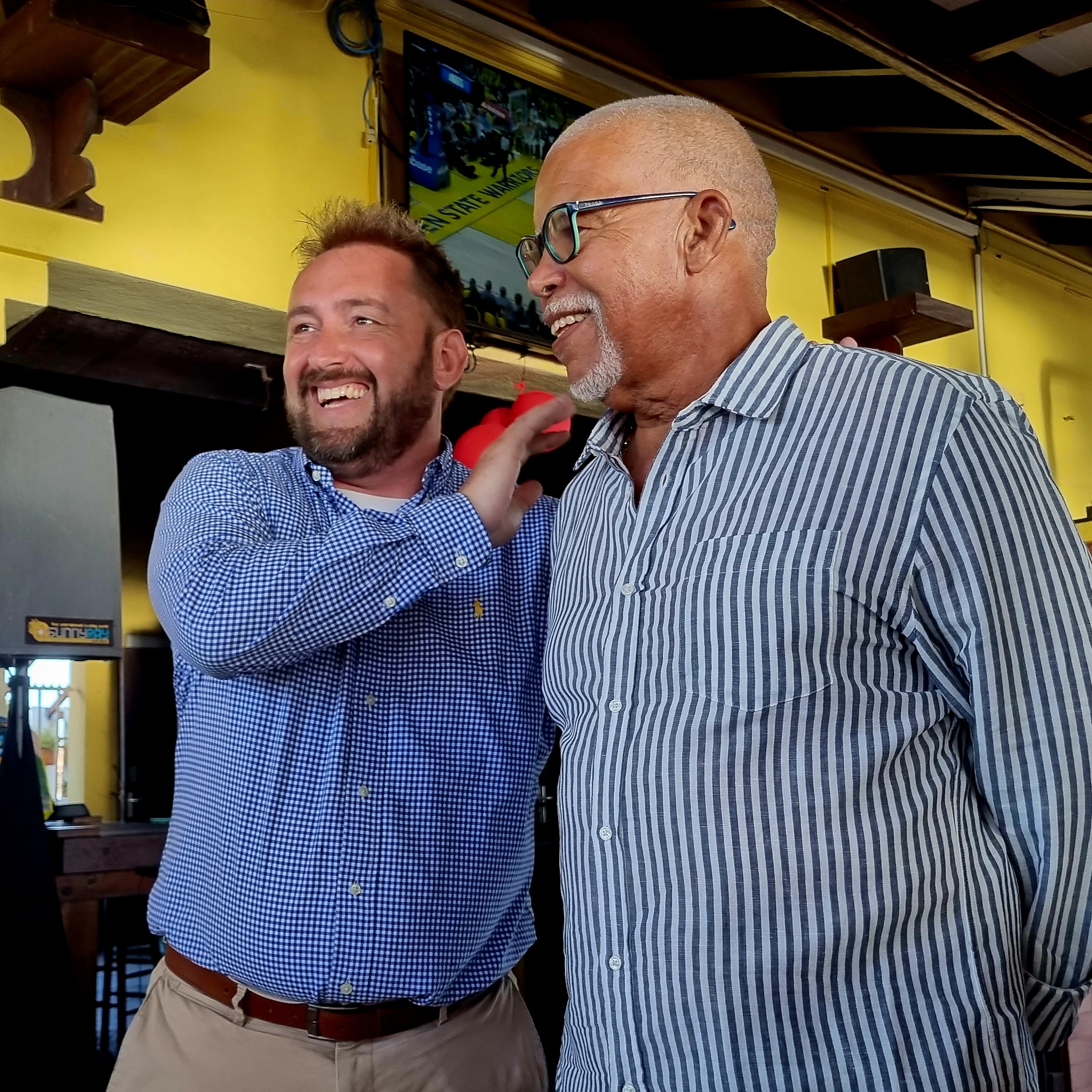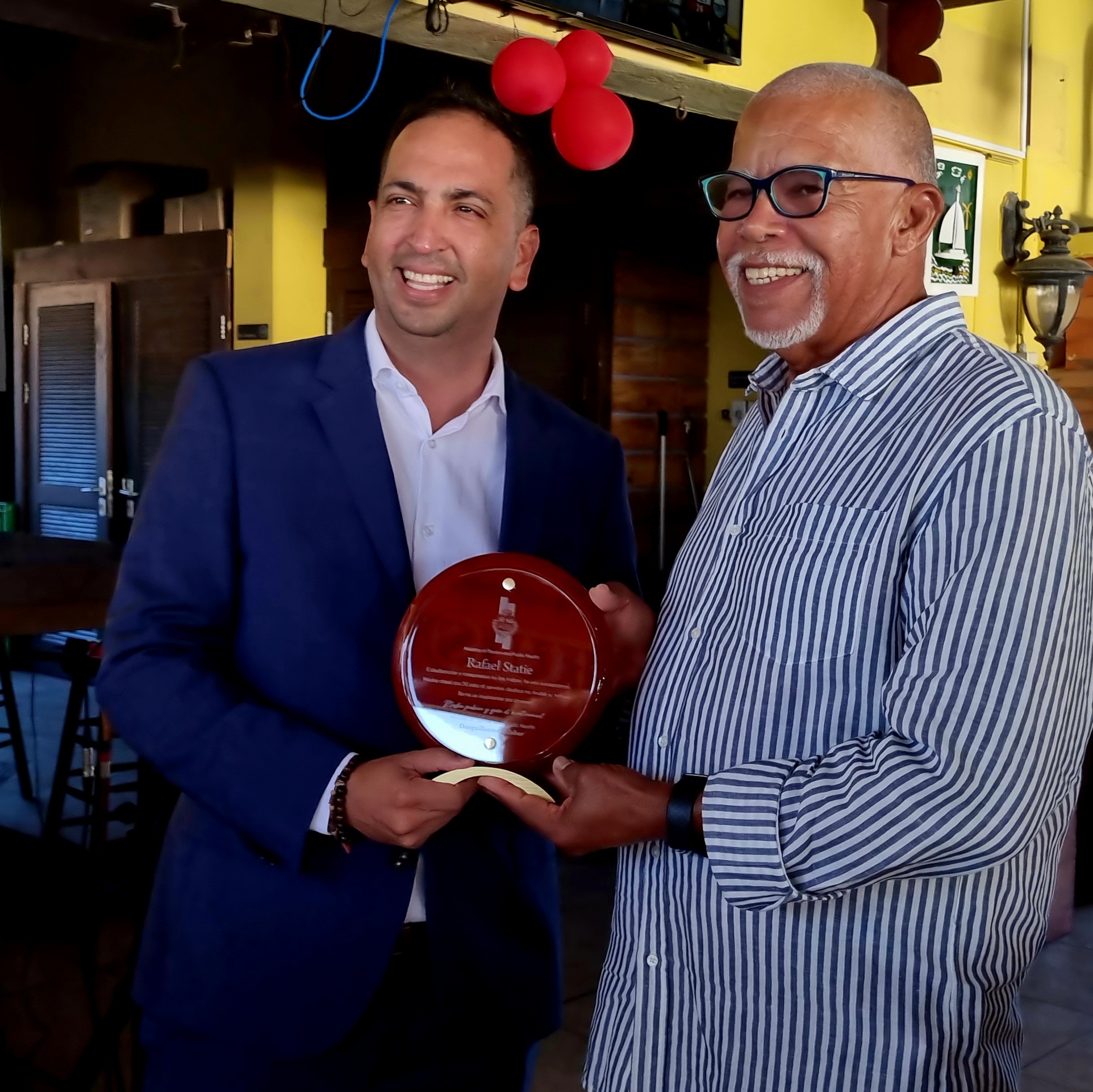 Read more news