Tsunami at MooMba Beach
July 14, 2020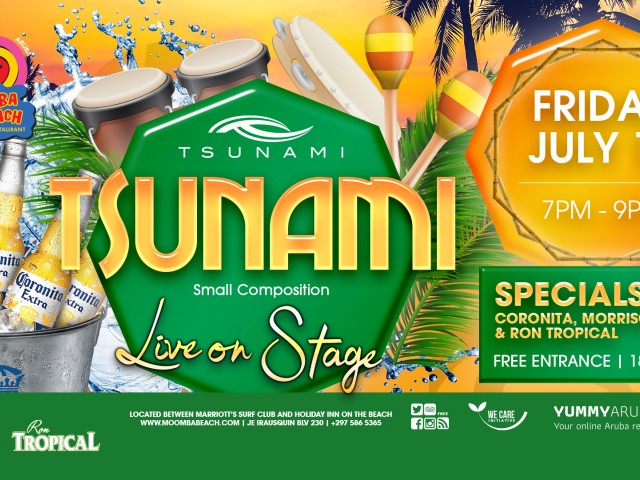 Friday, July 17th at Moomba Beach during Local Music Night: TSUNAMI live on stage (in small composition) from 7pm till 9pm.
Let's dance into the night with the tropical beats and velvet voices of one of Aruba's hottest bands. Have a Coronita and enjoy responsibly.
Entrance is free and there will be spectacular specials on Coronita, Morrison Whisky and Ron Tropical.