Tomahawk Steak - Tango
September 15, 2021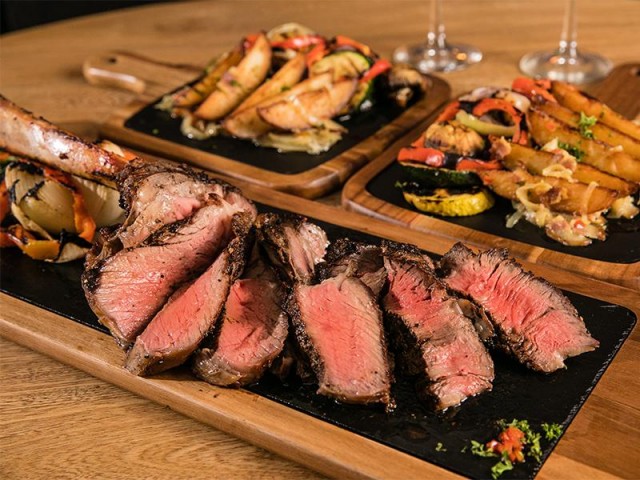 At Tango Argentine Grill you will get to eat this exclusive, especially imported, and not readily available piece of meat when you order this succulent, incredible steak, which is named after a Tomahawk ax. If you like bone-in steaks such as the T-bone or Porterhouse, you will love this popular, wow-factor steak, which is not very common on restaurant menus. Its size is gigantic, but the steak may be shared, of course.
The Tomahawk is an on-the-bone Rib Steak, cut from the Fore rib with the entire rib bone left. It offers a load of flavor when cooked, as the flavors are released from the huge bone and inter-muscular fat during roasting. Allow for a 10- to 15-minute resting period for the heat from the bone to redistribute across the meat to provide the ultimate experience of eating a juicy Tomahawk Steak. Your steak is served with Tango fries and vegetables and you can sit either outside on the terrace or inside, where you may be seated in a booth. Chef Julian Moronta is ready to start cooking up a storm at Tango.
Are you planning to eat Tomahawk Steak, then please make
reservations
in advance.
At the Arawak Garden, where Tango Argentine Grill is one of the great restaurants, there is live music every evening from 7 to 10 pm. The Arawak Garden is located across from the Barceló Resort on the hi-rise strip.
Read more news