Tango Argentine Grill Presents an Exquisite Food & Wine Pairing Extravaganza!
June 7, 2023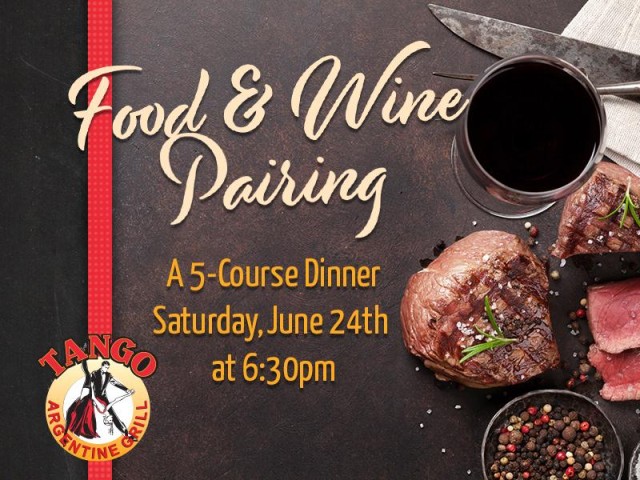 Join us on Saturday, June 24th at 6:30 PM for a sensational evening of culinary delights and wine perfection at Tango Argentine Grill.
Are you ready to embark on a gastronomic journey like no other? Tango Argentine Grill is thrilled to announce our upcoming Food & Wine Pairing event, where the flavors of Argentina will intertwine with carefully selected wines to create an unforgettable dining experience. Get ready to indulge your senses and elevate your palate!
Event Details:
Date: Saturday, June 24th
Time: 6:30 PM onwards
Location: Mambo Jambo (Food & Wine Reception), followed by Tango Argentine Grill
Reservation: Please call +297 5924826 to secure your reservation. Limited availability.
Price: $79 per person (excluding service charge)
The Menu:
Amuse-Bouche: Savor the tantalizing flavors of our Red Wine Braised Duck with honey orange zest and goat cheese, perfectly paired with a refreshing Domaine Carneros by Taittinger Brut from the USA.
First Course: Indulge in the succulent Black Angus Ribeye accompanied by a shrimp croquette, cauliflower, and a delightful raspberry compote mousse. This exquisite dish will be flawlessly complemented by the Decoy by Duckhorn Rose from the USA.
Second Course: Experience the richness of our Black Angus Skirt Steak, enhanced by a portobello prune glaze, deep-fried Brussels sprouts, and a tantalizing bacon crunch. Savor this culinary masterpiece alongside the smooth and elegant Migration by Duckhorn Pinot Noir from the USA.
Third Course: Prepare to be amazed by our show-stopping piece of Black Angus Tomahawk, served with a sweet potato wedge, harissa yogurt, and grilled asparagus. The robust flavors of this dish will be beautifully accompanied by the bold and velvety Far Niente Post & Beam Cabernet Sauvignon from the USA.
Dessert: Conclude your evening on a sweet note with our delectable Panna Cotta featuring luscious chocolate hazelnut flavors, perfectly paired with the exquisite Taylor Fladgate LBV from Portugal.
For more information on the menu visit our website at www.tangoaruba.com.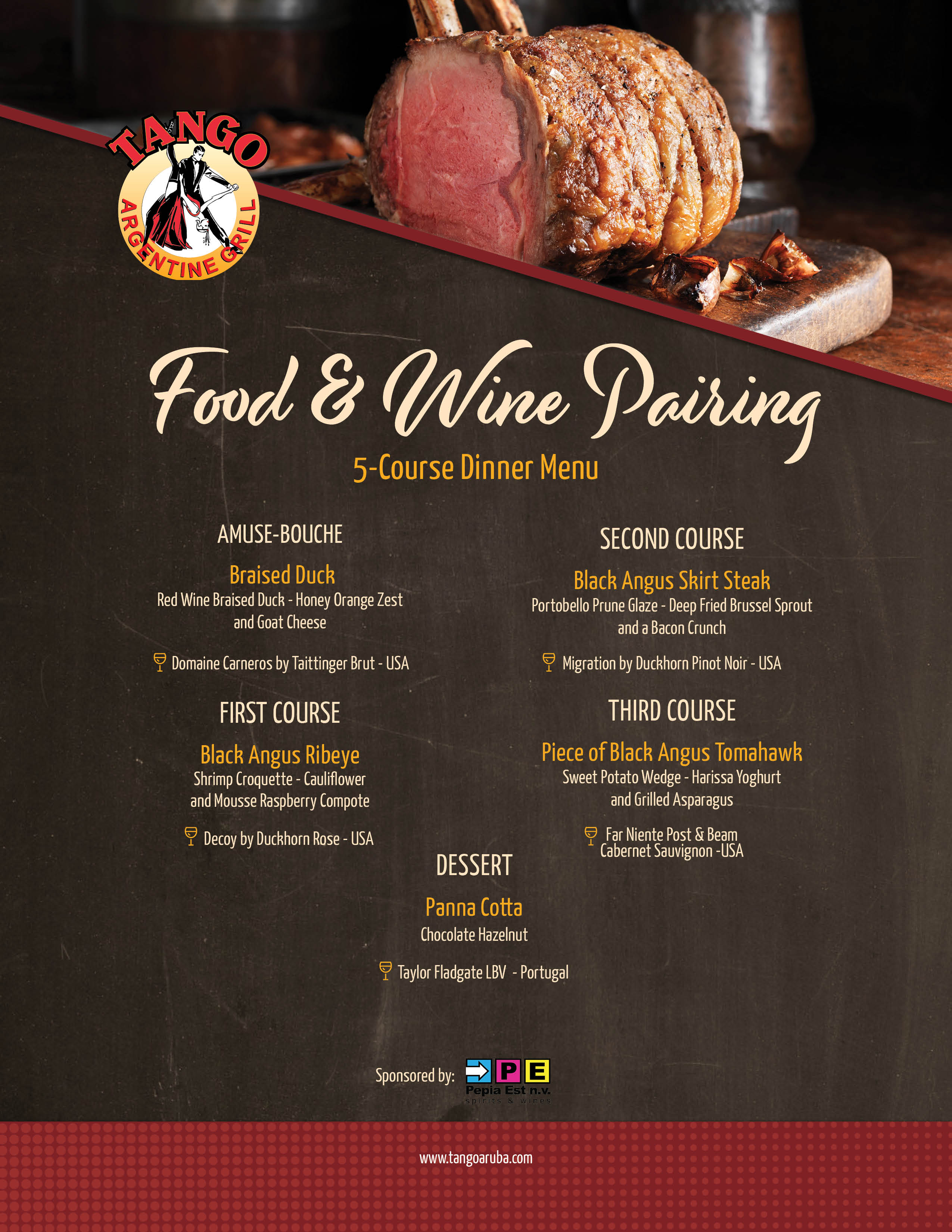 Read more news