Start Gifting with the Yummy Gift Cards!
August 2, 2022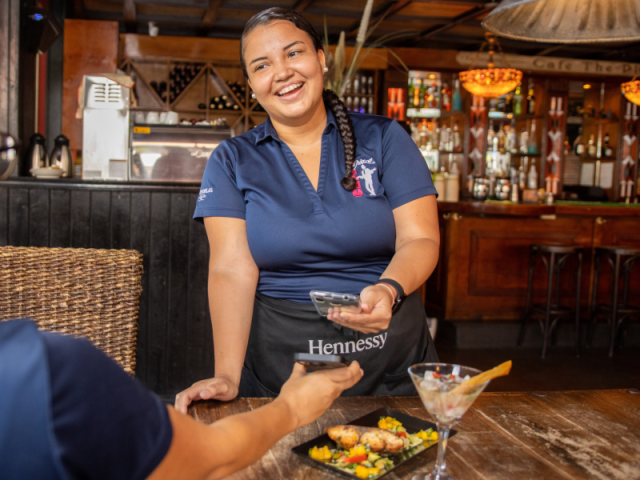 It's a dreadful feeling not finding that perfect gift for that special someone. That's why the Yummy Aruba Value Gift Card is the perfect way to show your love and appreciation to your family or friends. They will undoubtedly be pleasingly surprised when you send them this digital value gift card from YummyAruba.com that can be used at a selection of the best restaurants and bars in Aruba.
Simply place the order in a 3-step process at yummyaruba.com/gift-cards and the digital value gift card with a QR code will be sent to that special someone. You may order a gift certificate per restaurant, for a selection of restaurants or even all of them. During the process, you can choose a value of as low as $50 or as high as $500. Gifters can also make this digital gift card even more special by leaving a personalized message for the recipient while ordering. How amazing is that?
The digital value gift card can be used at the following restaurants Café the Plaza, Chupitoz Shots Bar, Fishes and More, Hadicurari, Mambo Jambo, MooMba Beach, Nos Clubhuis, Que Pasa, Salt and Pepper, Sopranos Piano Bar, Surfside Beach Bar, Tango Argentine Grill, and Willem's Dutch Pancakes.
For more information, visit: www.yummyaruba.com/gift-cards
Start gifting with a perfect gift for all occasions!