A Sparkling Holiday Affair: California Finest Wine Pairing Dinner at Que Pasa Restaurant & Winebar
November 17, 2023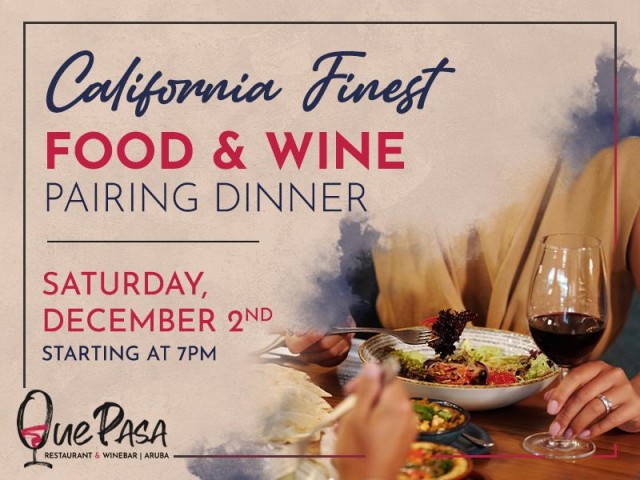 As the holiday season approaches, Que Pasa invites you to embark on a culinary journey like no other with our exclusive California Finest Wine Pairing Dinner. Priced at a festive $99 per person, this exquisite event promises to infuse the spirit of the holidays into every sip and bite.
Sip and Celebrate: Unveiling the California Collection
Our carefully curated wine selection for the evening showcases the richness and diversity of California's vineyards, presenting a symphony of aromas and flavors to delight your palate:
Stag's Leap Viognier, Napa Valley, USA
Infused with notes of lemon, white peach, apricot, orange blossom, vanilla, and honey. Medium+ acidity and a medium body set the tone for a vibrant start.
Beringer Regional Estates Chardonnay, Napa Valley, USA
Experience a medley of lemon, apple, roasted nuts, vanilla, toasted bread, and butter. Full and creamy, with medium acidity, this Chardonnay embodies the festive spirit.
Etude Lyric Pinot Noir, Santa Barbara, USA
Strawberry and raspberry dance elegantly on the palate, complemented by a hint of oak and a slightly earthy undertone. Medium body, medium acidity, and soft tannins create a harmonious balance.
Penfolds Bin 600 Shiraz/Cabernet Sauvignon, Napa Valley, USA
A bold blend offering black fruit, licorice/anise, cloves, sage, and a medium+ body with medium tannins. A perfect companion for the holiday feast.
Frank Family Zinfandel, Napa Valley, USA
Indulge in the flavors of plum, blackcurrant, mocha, and cardamom, with a thick and full structure that adds a touch of holiday opulence.
Indulge in Seasonal Splendor: A Culinary Journey Awaits
Prepare for a festive feast that perfectly harmonizes with our exceptional wine selection. Behold the extraordinary menu tailored to complement each sip:
Amuse:
Brioche Toast, Dutch eel, Herring Caviar, and Lemon Cream
Appetizer 1:
Lobster Salad, Dutch Potato, Pickled Cucumber, and Dill Mayonnaise
Appetizer 2:
Caramelized Cream of Duck Liver, Puffed Red Beet, and Balsamic Glaze
Main Course:
Black Angus Tenderloin, Crispy Sweetbread, Celeriac Cream, Grilled Bimi, Red Onion Compote, and Rosemary Port Gravy
Dessert:
Chocolate Fondant Cake, Orange Gel, Speculaas Mousse, and Caramel Cookie CrumbleVenue and Reservations: Where Magic Unfolds
Experience this enchanting Food & Wine Pairing either within the historic charm of our old merchant house or beneath the starlit skies in our ambient garden. Due to the exclusive nature of this event, reservations are essential. Secure your spot for a night where every dish tells a story, and every sip complements the tale.
For more details and to book your spot, visit quepasaaruba.com or dial (+297) 583-4888. Indulge in the spirit of the season with a night of celebration, fine wines, and culinary delights at Que Pasa Restaurant & Winebar.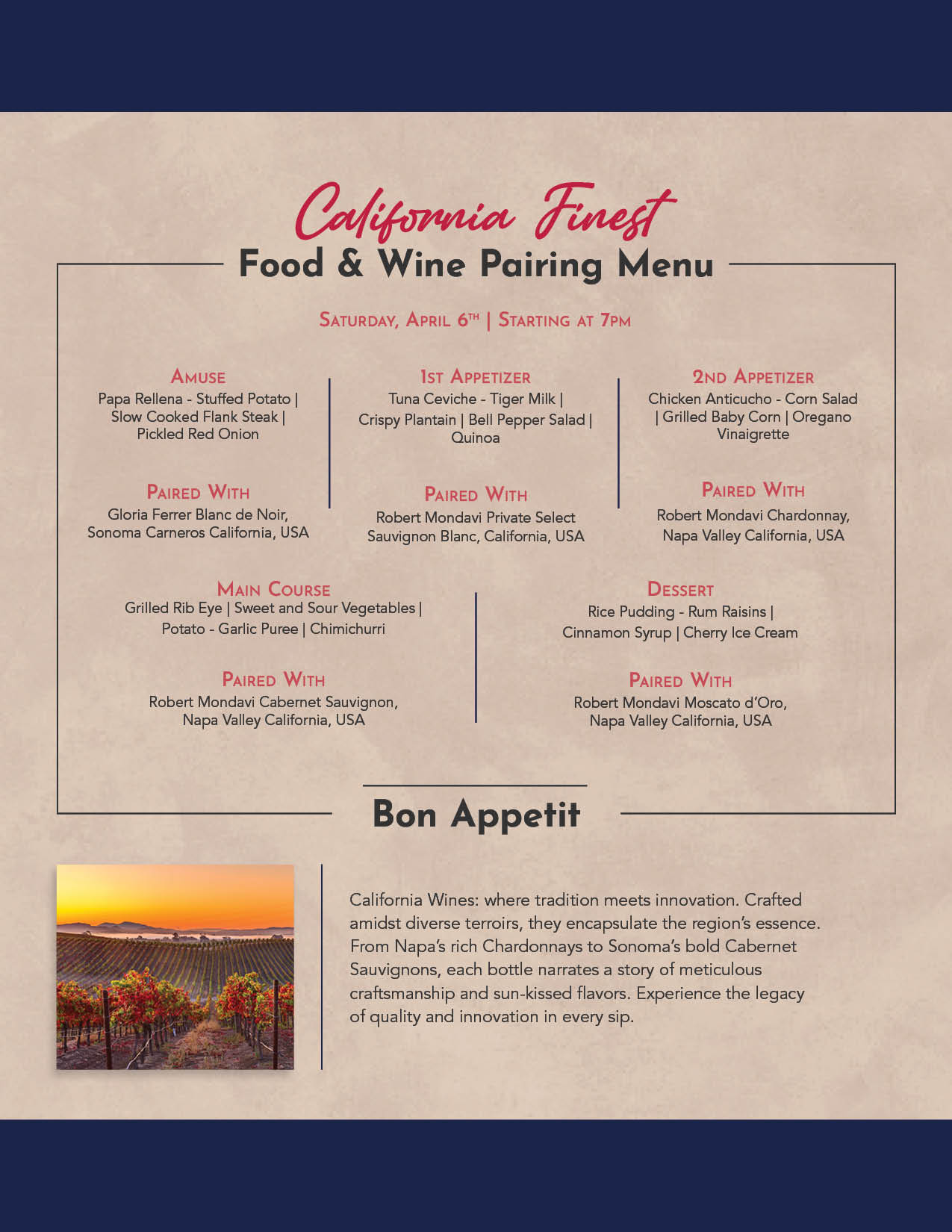 Read more news