Plaza's Classics & Wine
June 21, 2022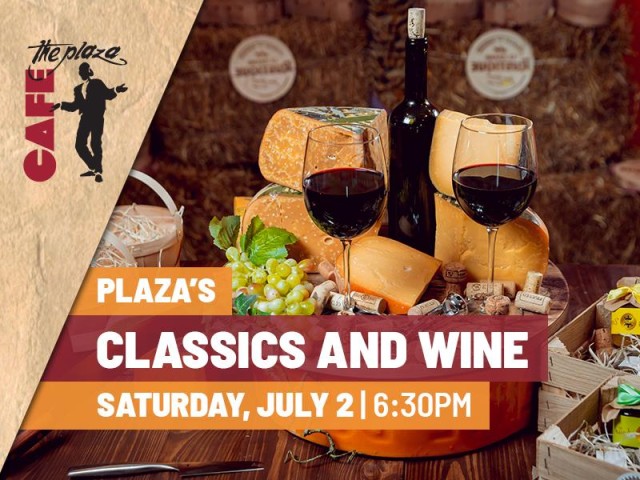 We all know that good food and good wine go hand in hand. When appropriately paired, wine and food have the ability to enhance each other's flavors, rendering the whole taste experience a delicious and enjoyable one. That is why on Saturday, July 2nd, 2022 Café the Plaza will be hosting the Food & Wine pairing event of the year, and you are invited!
The 'Plaza's Classics & Wine' event is where all the tasty classics of Café the Plaza will be served! It is a 6-pairing experience, each uniquely prepared and matched. The event will start at 6:30 pm and is $40 per person. It is recommended to make reservations seeing that it is a limited seating event (30 people max). For more information go to cafetheplaza.com.
Delight your night with Plaza's Classics & Wine!