Oktoberfest is coming to Café the Plaza!
September 14, 2022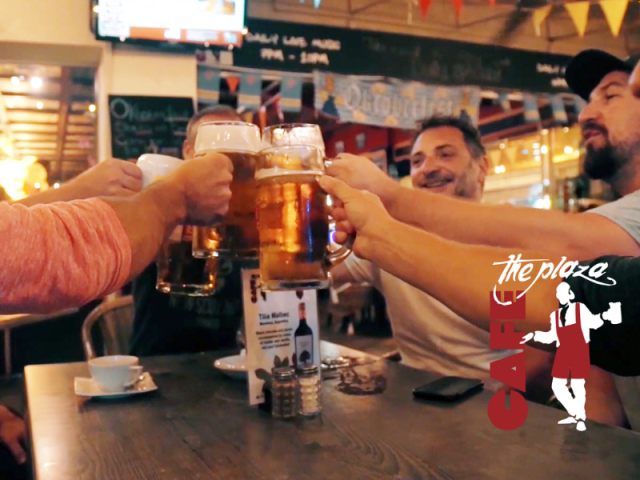 It's Oktoberfest on Aruba on Friday, September 30th! You will see guys in Lederhosen and gals in Dirndl dresses at the German-style party at Café the Plaza. We can promise you a wonderful event that winks at the world-famous Oktoberfest in Munich.
It's all about craft beers and delicious food. Expect Bratkartoffeln, Spritzel, Bratwurst and Schnitzel, and a beer wagon and picnic tables. Entertainment starts at 5 pm with DJ Mr. Ed. and is then followed by Bradley Fonseca. Both providing the hottest beats. aAvailable beers will be Hoegaarden, Leffe Blonde, Leffe Brown, Modelo and from the tab: Stella Artois.
The first Oktoberfest was held 208 years ago when Princess Theresia von Saksen-Hildburghausen and Lodewijk von Baiern got married. Then, it was quite a small affair, but nowadays more than 5 million people flock to Munich for this beer-drenched event.
So, raise your Steins to a night full of fun at Café the Plaza on September 30th. Prosit!