Octopus carpaccio on the special 3-course menu (45 florins)
September 16, 2020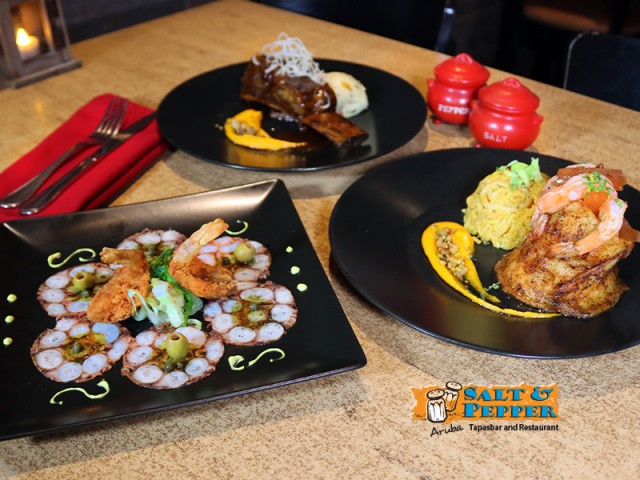 Right now, at Salt & Pepper you will find a very exciting special: 3-course choice menu for 45 florins or US$ 25.75. Not only is the price stunning, but the menu choices are simply electrifying.
For appetizers, you can either choose homemade potato-leek soup or carpaccio of fresh octopus (!!). As the main course Salt & Pepper serves an oven-baked grouper roll or 50 hours beef short ribs which are so tender, the meat slides of the bone. A coconut crème brûlée with strawberries compliments the meal.
The menu is temporarily available, and reservations are recommended. At the restaurant, active COVID protocols are in place. For reservations, go to saltandpepperaruba.com.