New Year's Eve Dinner Menu: An Ode to Culinary Delights
November 15, 2023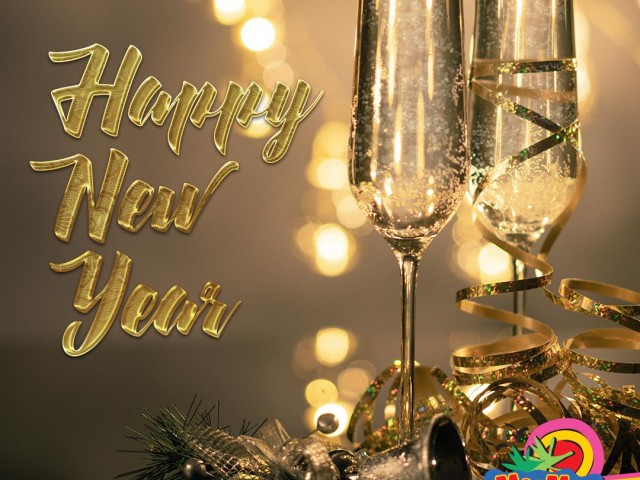 As the sun sets on the final day of the year and the horizon is painted with the colors of anticipation, MooMba Beach Restaurant invites you to a dining experience that promises to be as unforgettable as the memories you've crafted throughout the year.
Begin With A Warm Welcome
Kickstart your evening with our rich and hearty Seafood Chowder. A melody of flavors from the ocean, this soup sets the tone for the gourmet journey you're about to embark upon.
Elevate Your Experience: The Second Course Choices
Our second course offerings cater to diverse palates. Whether you're a seafood enthusiast or someone who cherishes classic greens, we have something special for you:
Traditional Shrimp Cocktail: A classic choice that never disappoints.
Classic Caesar Salad: Fresh, crispy greens tossed in a creamy dressing, crowned with crunchy croutons.
Truffle Carpaccio: A luxurious treat that promises a burst of flavors.
The Grand Culinary Showcase: The Third Course Choices
Your main course is a testament to the skill and passion our chefs pour into every dish. Choose from:
Prime Tenderloin: Perfectly cooked to your liking, this tender cut of meat is a feast for the senses.
Grouper Fillet: A fresh catch, seasoned and cooked to perfection, offering a taste of the ocean.
Linguini Seafood & Shrimp: A delightful pasta dish packed with succulent seafood.
Vegetarian Penne: A hearty option for those who prefer plant-based delights.
A Sweet Ending to A Sweet Year
Round off your dinner and the year with a Moelleux au Chocolat. This decadent dessert promises to melt in your mouth and leave you reminiscing about the sweet moments of the past year.
With a price tag of $95, this dining experience is more than just a meal; it's a celebration of flavors, memories, and the promise of a new year. Given the high demand during this festive season, reservations are highly recommended.
So, as the tides ebb and flow and the stars shimmer brighter than ever, let's raise a toast to the year gone by and welcome the new one with hope, joy, and delectable food. Join us at MooMba Beach Restaurant for a New Year's Eve to remember. 🥂🎉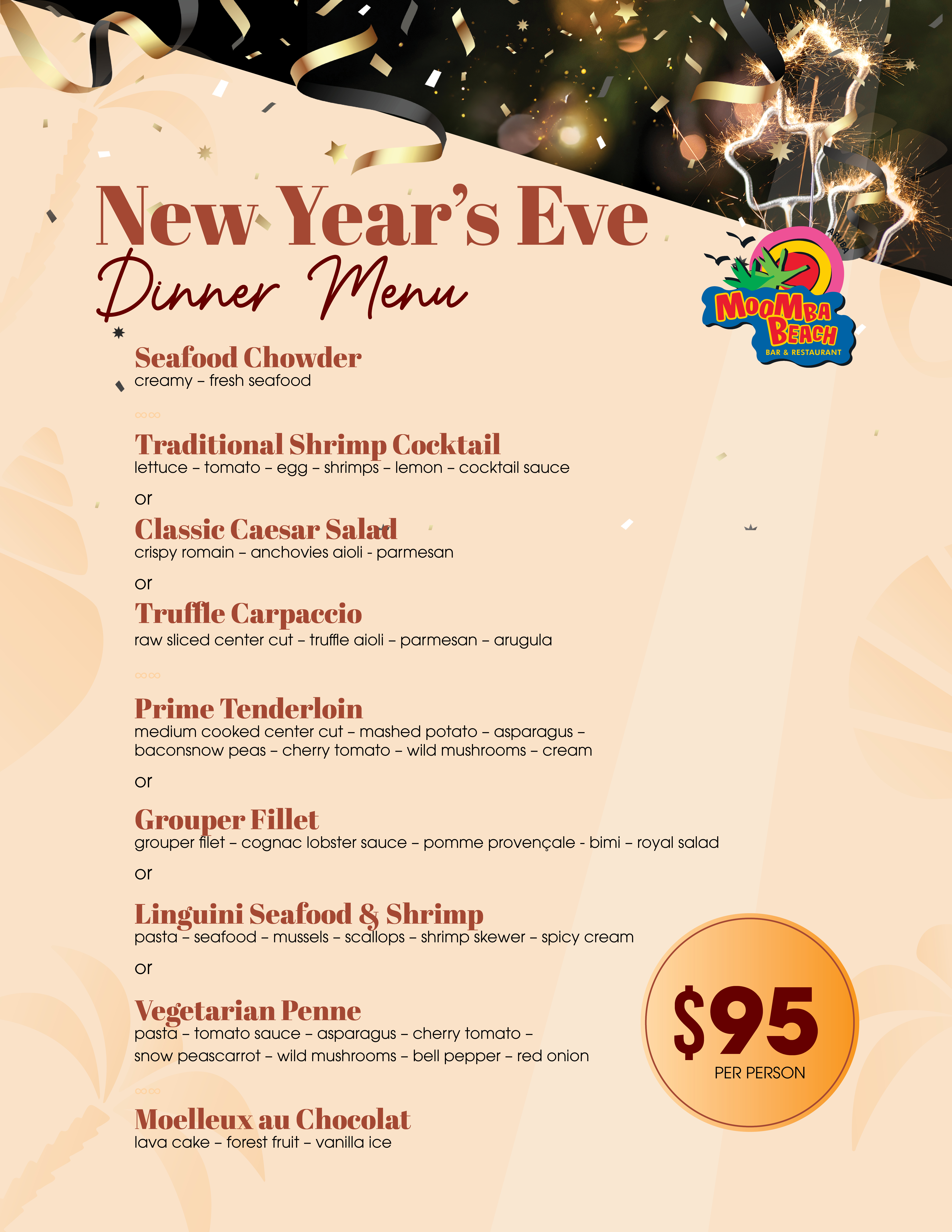 Read more news