MooMba Beach launched first party after restrictions: Day After Tomorrow Beach Party!
July 2, 2021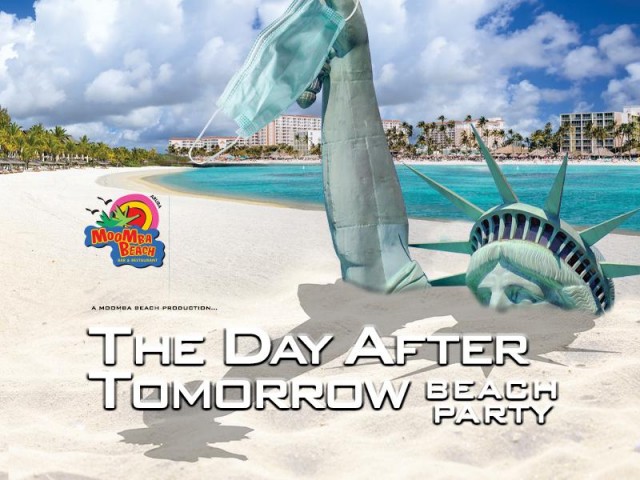 "Where will you be the day after tomorrow?" It was a question MooMba Beach was teasing with the last few weeks. Referring with a wink to the 2004 movie The Day After Tomorrow, this 'after doomsday' theme will set the stage for a night of partying at Aruba's most prominent beach bar.
Since per July 5th bars are allowed to stay open late again and guests are allowed to dance, the fun team of MooMba Beach did not need long to put together a smashing event on July 9th. The Day After Tomorrow Beach Party will be the bar's kick-off party after the Covid restrictions have been lifted.
Starting at 7om Latin Grammy Winner C-zar Olarte will hit the stage, followed at 9pm by two amazing DJ's: Diabo & DJ Green – Back To Back! There is also a bucket deal on Heineken, Amstel Bright and Amstel Ultra: buy a bucket, get 1 extra bottle for FREE!
Entrance is of course free, so get your dancing shoes on and dance like you have never danced before. Like it is the Day After Tomorrow!