Mambo Jambo Unleashed: A Night of Tantalizing Tacos, Tequila, and Latin Vibes
November 15, 2023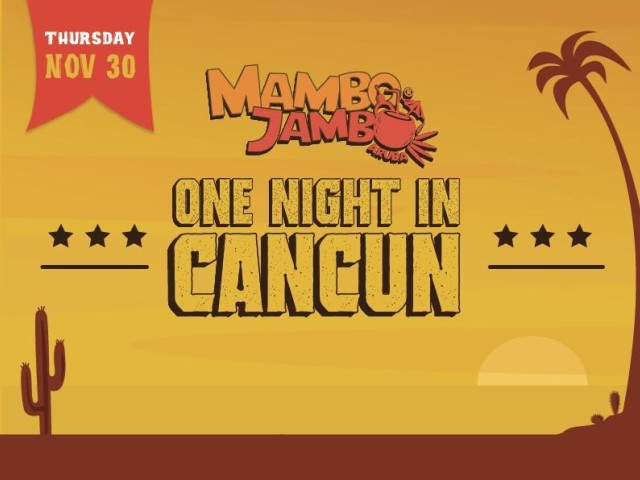 Mambo Jambo, the heartbeat of Latin nightlife, beckons you to join an unforgettable experience that unfolds every last Thursday of the month. Get ready for an exceptional night filled with mouthwatering taco platters, refreshing libations, and the rhythmic beats that define the spirit of Mambo Jambo.
Taco Platter Extravaganza:
The culinary journey begins with Mambo Jambo's renowned Taco Platter. Choose from succulent beef, flavorful shrimp, or tender chicken, all accompanied by a side spread of vibrant pico de gallo, creamy guacamole, and savory cheese. Priced at $20, this exquisite platter promises a symphony of flavors that will transport your taste buds to new heights.
All-Night Libation Delights:
As the night unfolds, Mambo Jambo keeps the spirits high with irresistible drink specials. Sip on Margaritas for a refreshing $5, savor the boldness of Jose Cuervo Blanco Shots for $7, or gather your friends for the Corona Bucket Deal - a steal at $35, where buying 5 gets you an extra beer for free.
Dance to Latin Rhythms:
From 10:00 PM to midnight, let the rhythmic beats of Latin music, curated by the talented Abelardo, guide your night. The dance floor comes alive, creating an atmosphere of celebration and pure enjoyment. Mambo Jambo transforms into a haven where the fusion of music and movement becomes an experience to remember.
Monthly Fiesta Tradition:
Mark your calendars as Mambo Jambo continues to set the stage for a monthly fiesta like no other. The first edition is scheduled for Thursday, November 30, promising a continuation of the vibrant energy and sensory delights that define Mambo Jambo's unique appeal.
Embark on a culinary and rhythmic adventure at Mambo Jambo. From tantalizing taco platters to unbeatable drink deals and the infectious beats of Latin music, Mambo Jambo ensures a night that transcends ordinary experiences. Save the date for November 30 and prepare to be part of a fiesta that encapsulates the very essence of Cancun's nightlife. For more information visit mambo-jambo.com.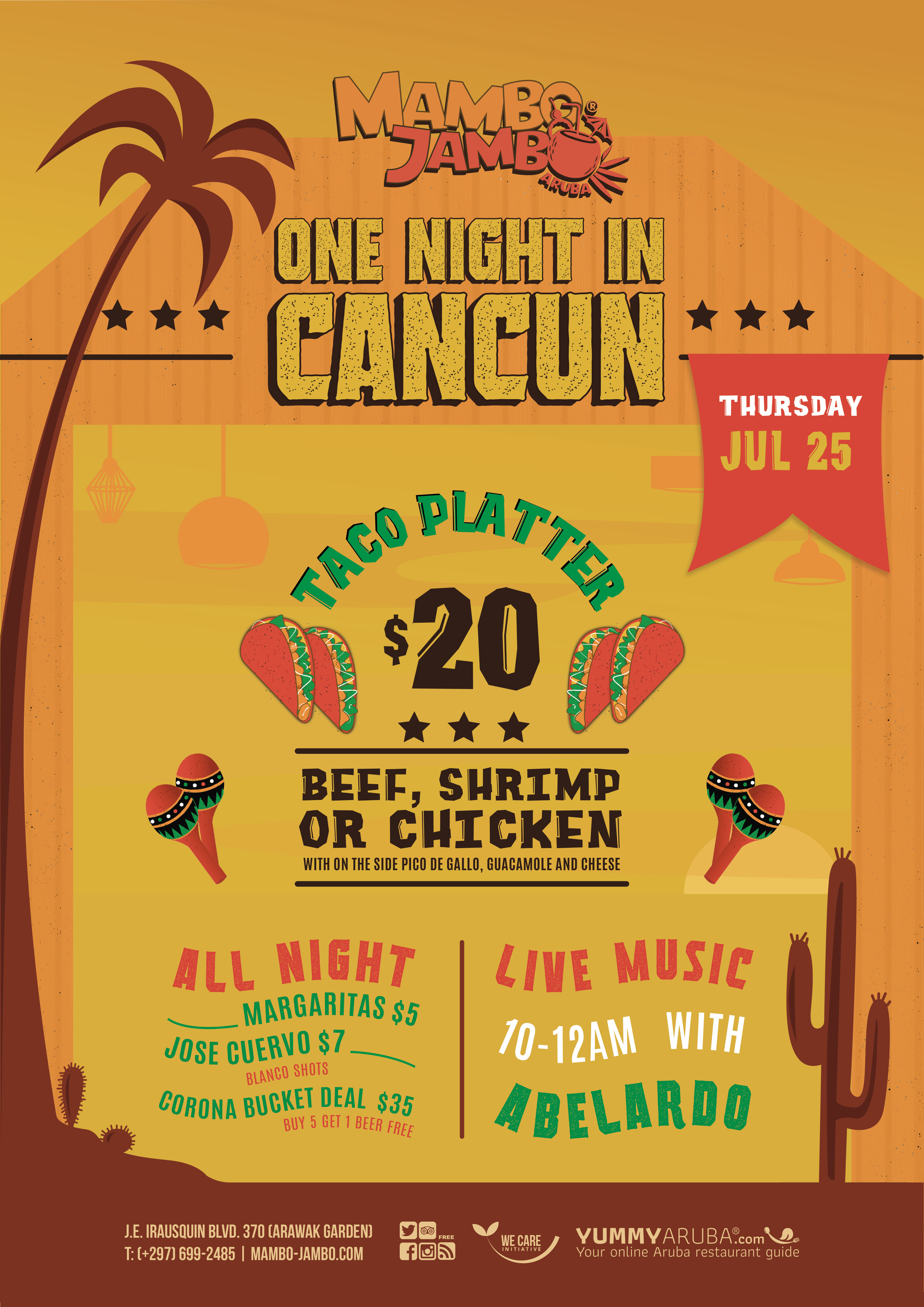 Read more news