Let's celebrate all great fathers
June 7, 2022
Father's Day is a day when we show affection and pay tribute to all inspirational dads. He is the person who motivates, guides, and loves you unconditionally. So, on this special day (Sunday June 19th) it's only natural that you want to make your dad happy and say thank you in an extra special way. In order to make this happen in a delicious and exceptional way, the restaurants affiliated with yummyaruba.com have come up with a special gift where Dad gets a 50% discount on food; check it out online via promo code DAD50 (terms and conditions may apply).
The special discount is available at MooMba Beach, Hadicurari, Nos Clubhuis, Fishes & More, Tango Argentine Grill, Willem's Dutch Pancakes, Salt & Pepper, Mambo Jambo, Café the Plaza, Que Pasa and Surfside Beach Bar- all fantastic choices to take your father to give him a real treat.
Let's celebrate all great fathers together and make this day an outstanding one!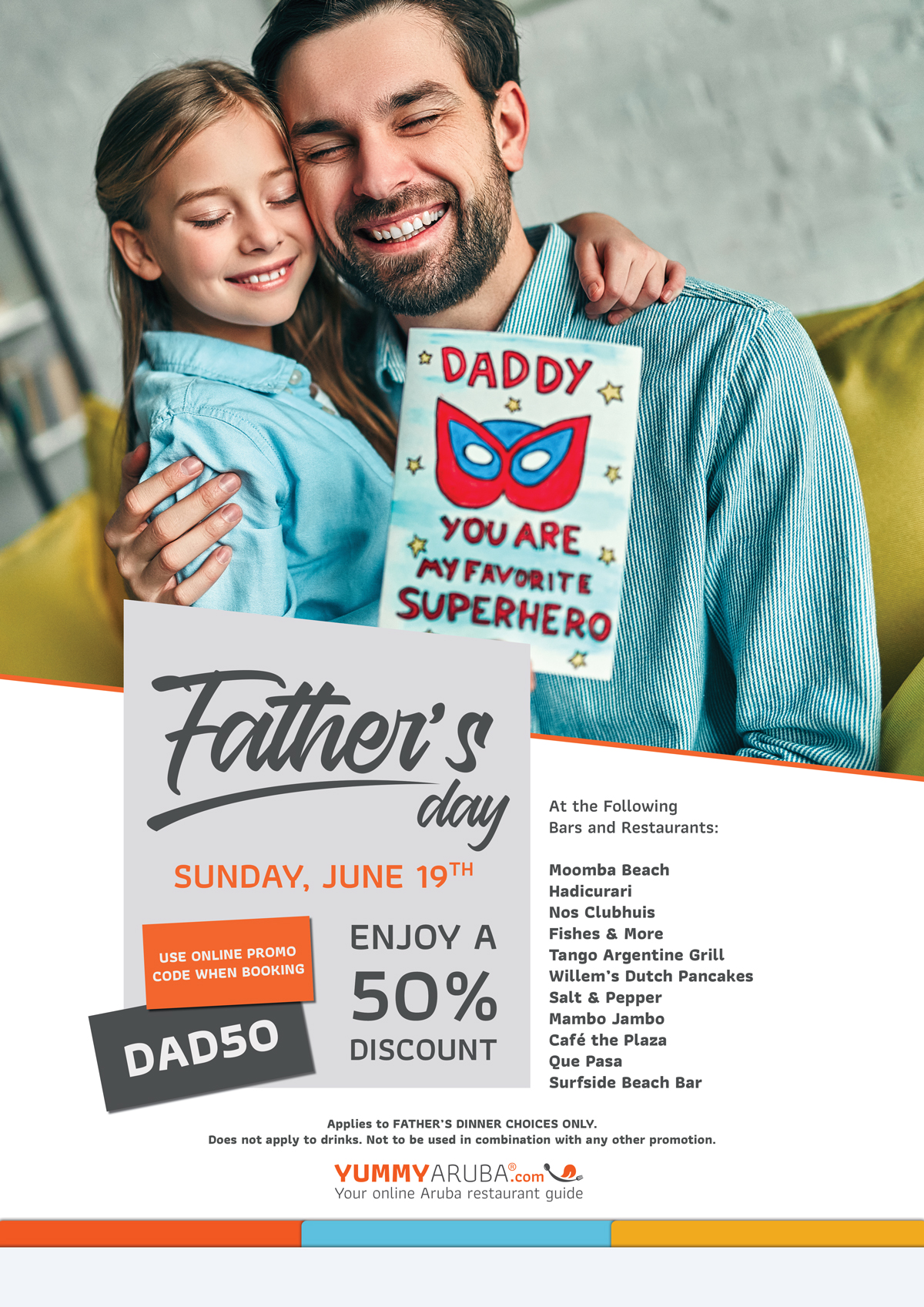 Read more news