Joey Althoff - bartender Sopranos
August 3, 2021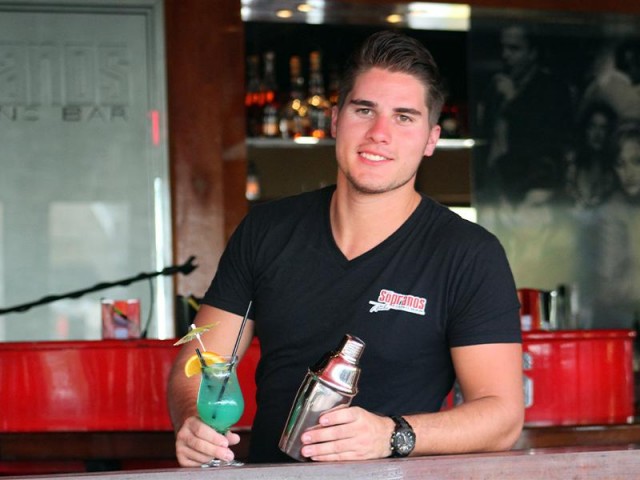 Imagine a bar, a piano player, lots of laughter, songs and plentiful drinks served by smiling bartenders and you come close to what Sopranos Piano Bar in the Arawak Garden has to offer. Every night of the week it is time for fun, major fun and all the guests are playing starring roles. Throw off your inhibitions, sing at the top of your voice, do a solo or dance on top of the bar: everything is possible at Sopranos. With the '90s hit series in mind, everything goes….
Bartender par excellence is Joey – his cocktails can't be beaten, although he also sings a mean song and dances like Michael Jackson. Handsome, as most bartenders are, he is a true lady-magnet, but he stays modest. His favorite cocktail is the Drunk Leprechaun, made with vodka, orange juice and Blue Curacao shaken as well as stirred. Once you try it, you are lost forever.
As the piano man belts out your requests, Joey shakes his cocktail shaker to the beat. He will even do a few tricks now and then, throwing a bottle in the air, but he is serious about his job. Joey knows that an excellent cocktail is like a first kiss: you can never do it twice.