Indulge Your Palate: YummyAruba's Black Friday Extravaganza for Culinary Enthusiasts
November 11, 2023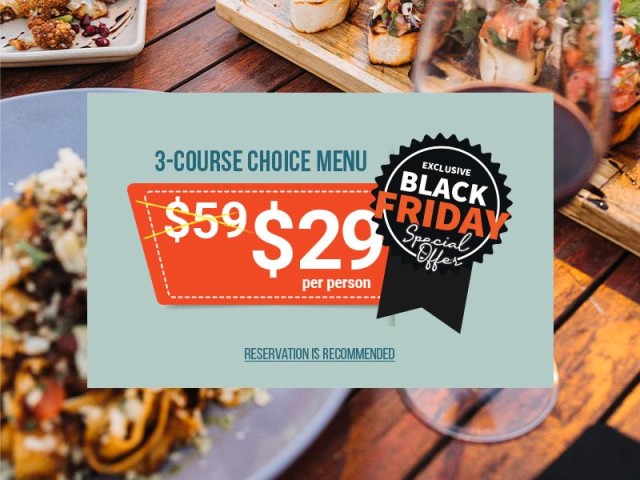 As the holiday season kicks off, Aruba is gearing up for an extraordinary Black Friday experience, and YummyAruba is set to elevate it to a whole new level with an enticing dinner deal. For those on the lookout for a fantastic and delicious night out, mark your calendars for Friday, November 24th, as 11 of the island's most popular restaurants are joining forces to offer an irresistible 3-course choice menu at an unbeatable price.
The participating restaurants read like a culinary tour of Aruba's finest establishments. From the delectable Dutch delights at Willems Dutch Pancakes to the sizzling flavors of Tango Argentine Grill, and the beachfront charm of Surfside Beach Bar, the lineup promises a diverse and delightful gastronomic journey. Other notable participants include Salt & Pepper, Que Pasa Restaurant & Winebar, Cafe the Plaza, Nos Clubhuis, MooMba Beach Bar & Restaurant, Kokoa Restaurant & Bar, Hadicurari, and Fishes & More.
What makes this Black Friday deal even more exciting is the variety of offerings at each restaurant. Tailored to suit different tastes and preferences, each establishment has crafted a unique and mouthwatering 3-course menu for patrons to savor. It's a rare opportunity to experience the culinary prowess of some of the island's top chefs at an affordable price point.
To partake in this culinary extravaganza, reservations are a must. Given the popularity of these establishments and the exclusivity of the Black Friday deal, securing your spot well in advance is highly recommended. The reservation process is conveniently facilitated through YummyAruba's official website, yummyaruba.com.
As the island unites for this gastronomic celebration, YummyAruba's Black Friday dinner deal is not just about enjoying exceptional food; it's an invitation to experience the diverse and vibrant culinary scene that Aruba has to offer. Whether you're a local foodie or a visitor looking to explore the island's rich flavors, this event promises to be a highlight of the holiday season.
So, on November 24th, treat yourself to a night of culinary bliss as YummyAruba and the island's top restaurants come together to make Black Friday a feast for the senses. Book your table, savor the flavors, and make this Black Friday a memorable celebration of Aruba's culinary excellence.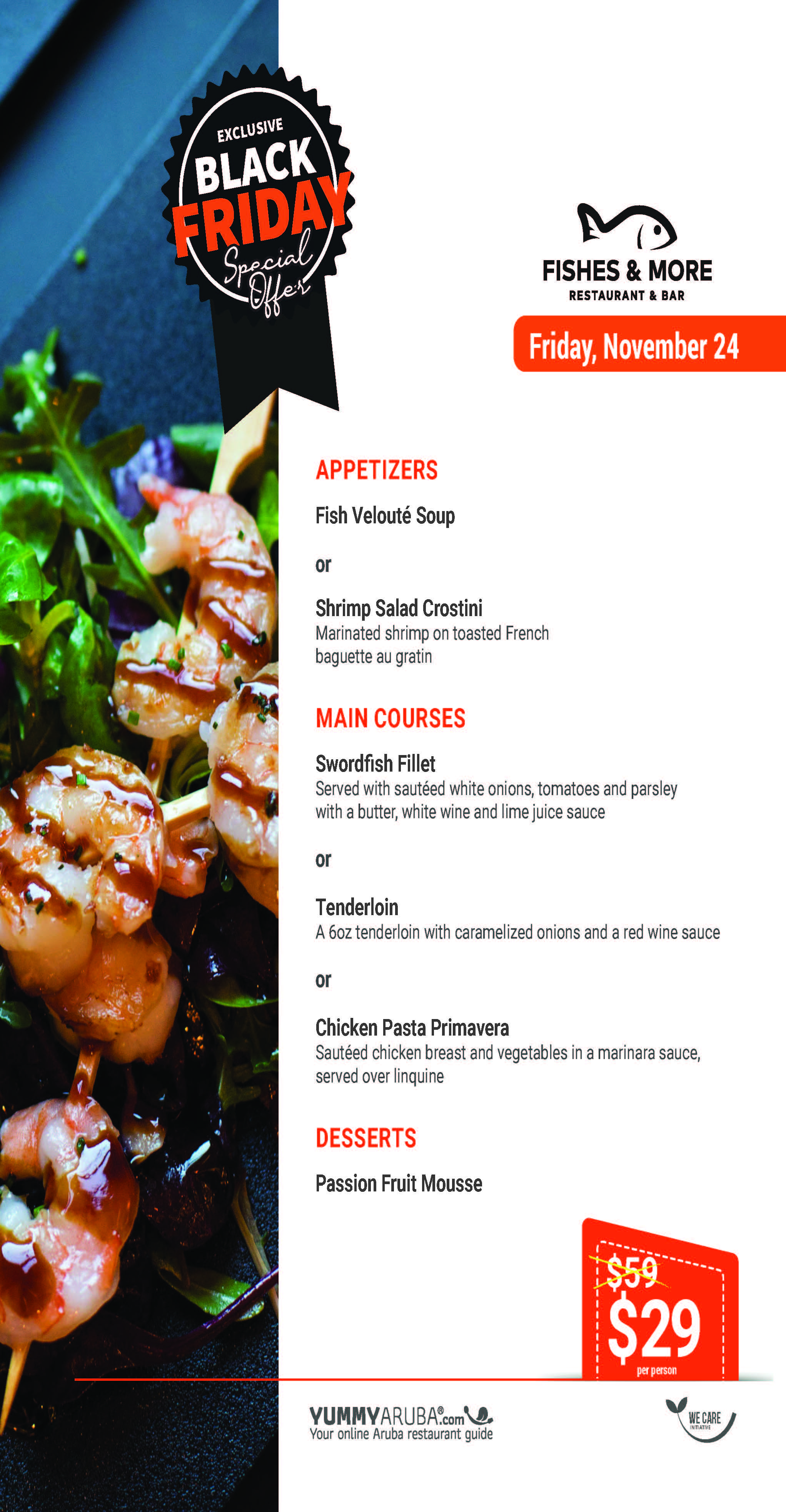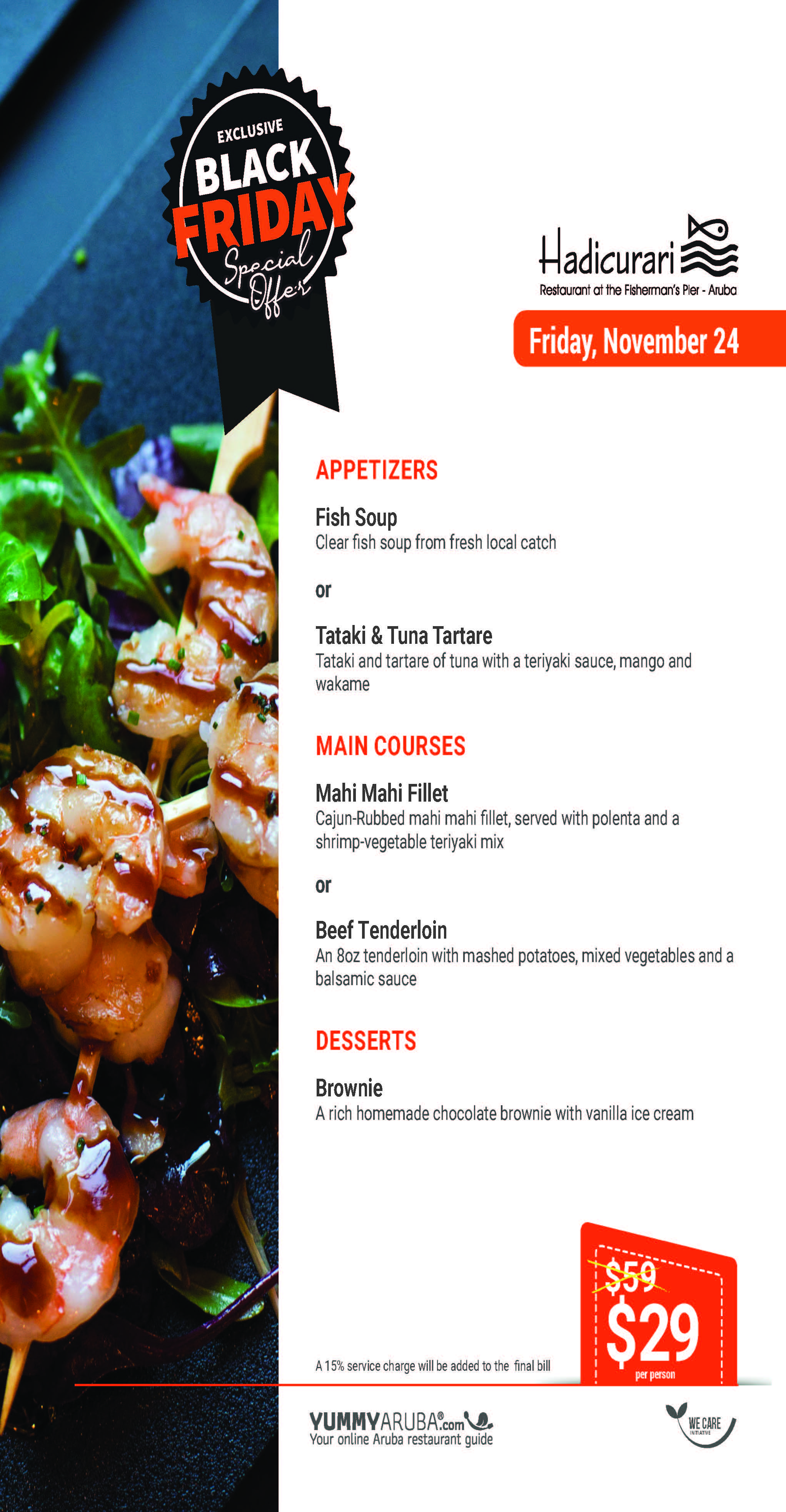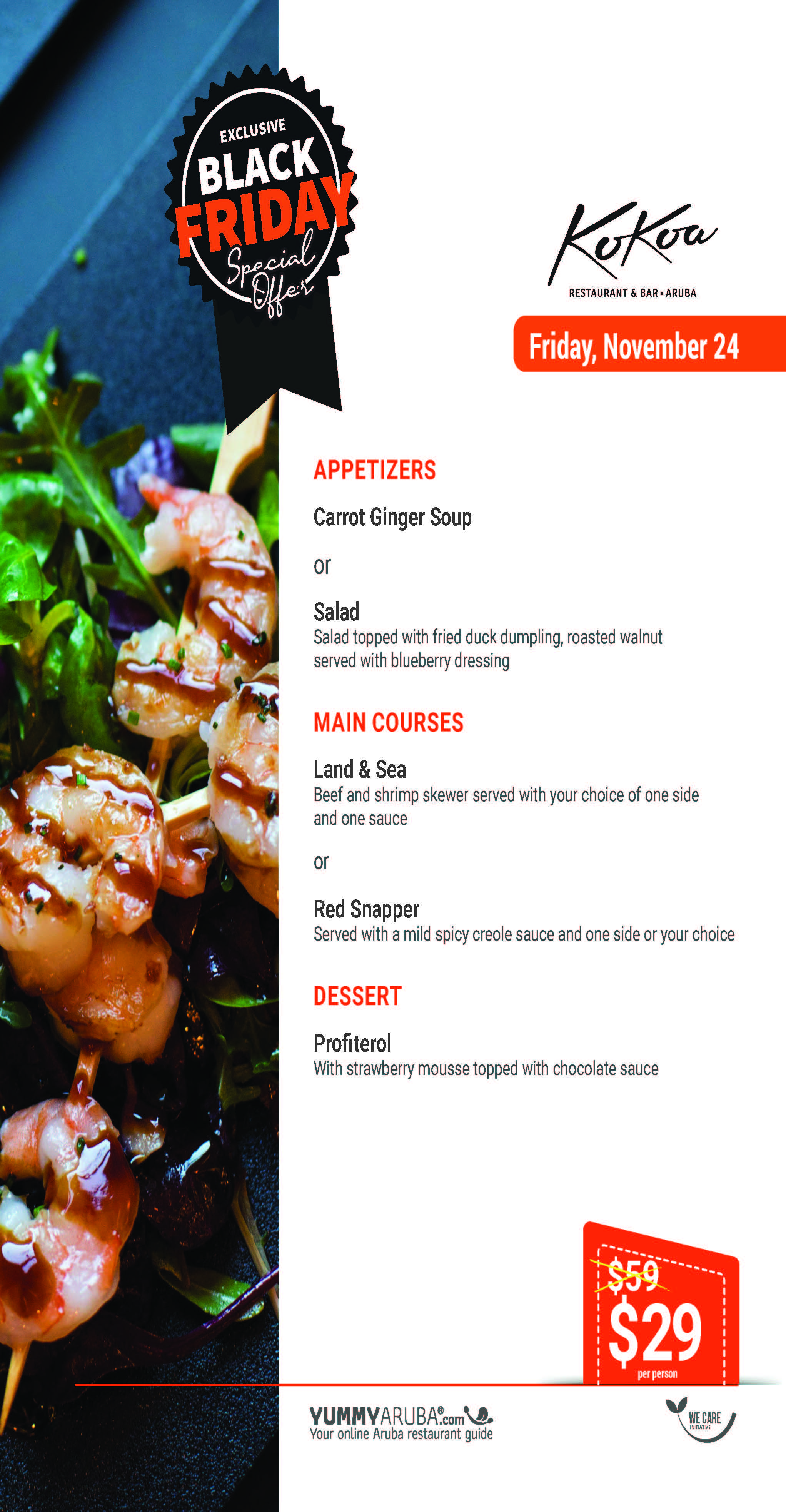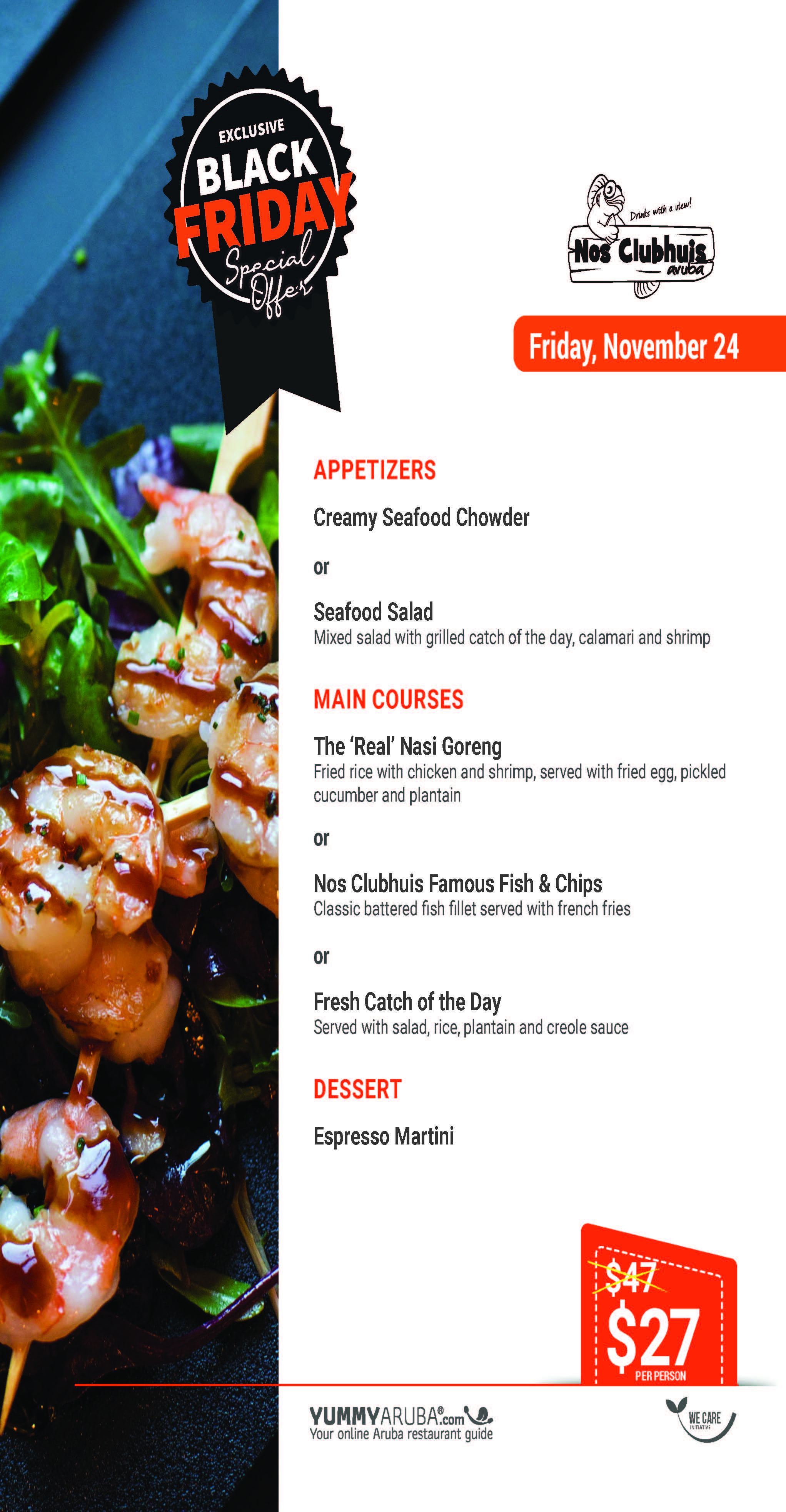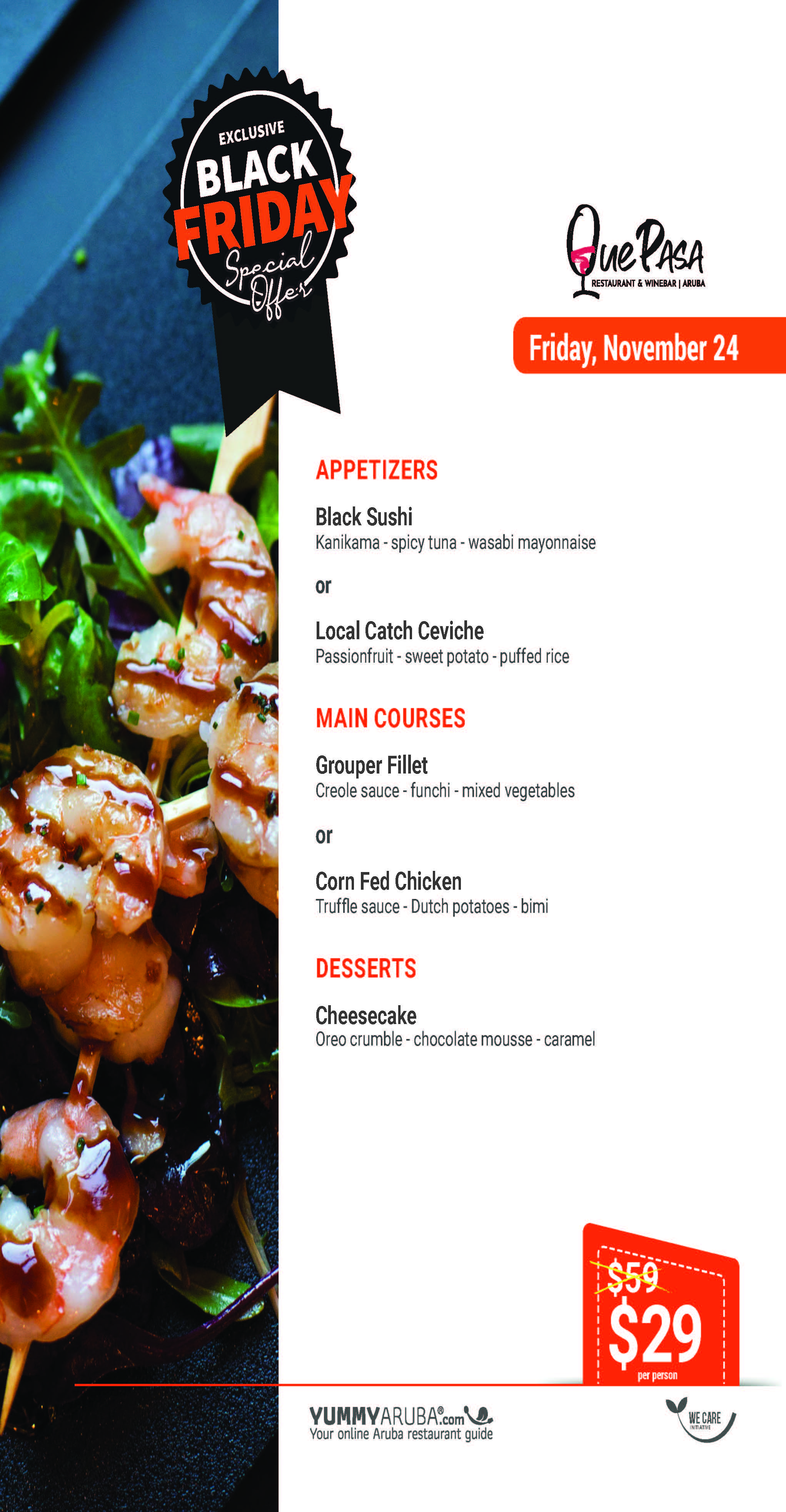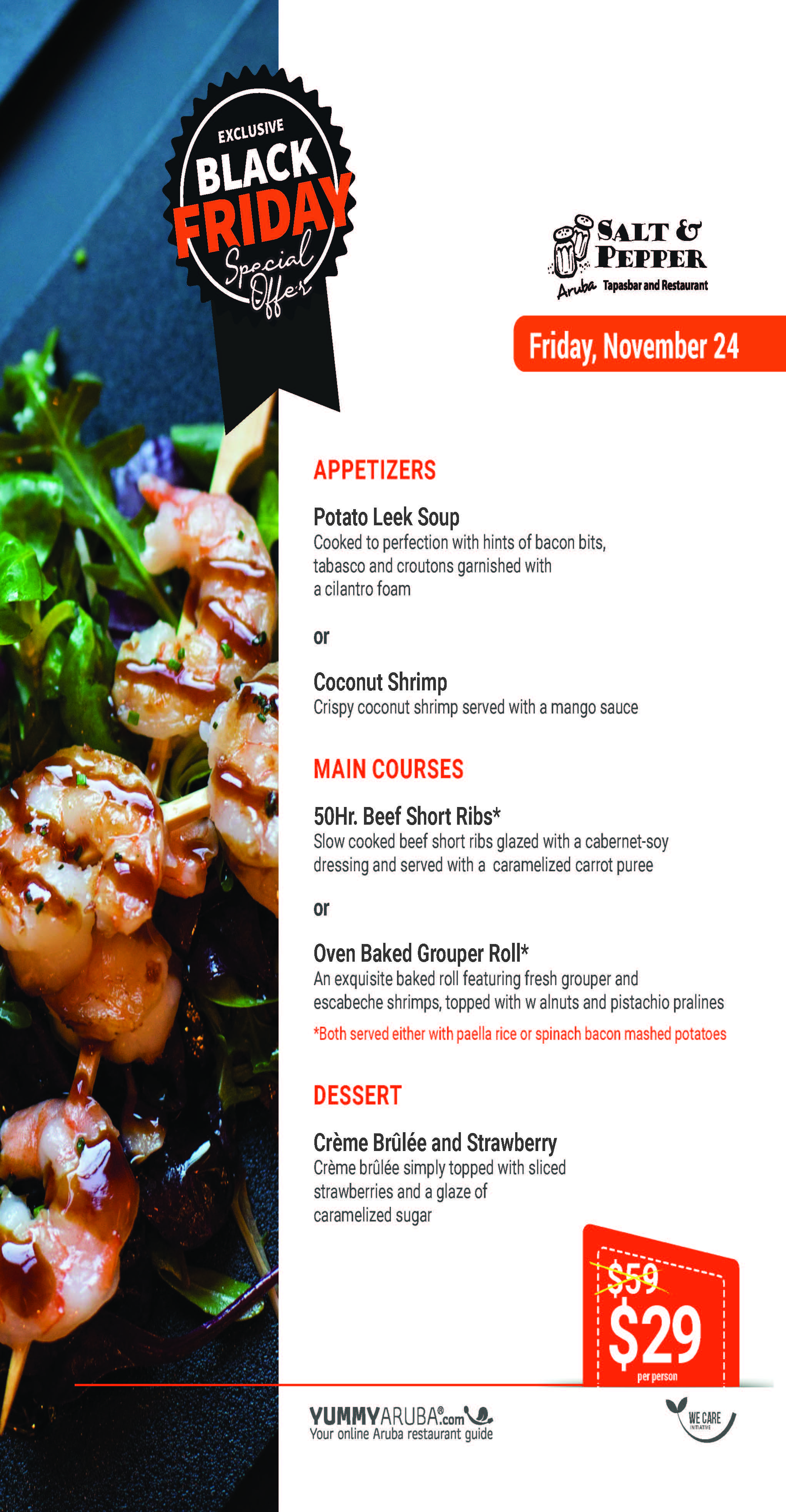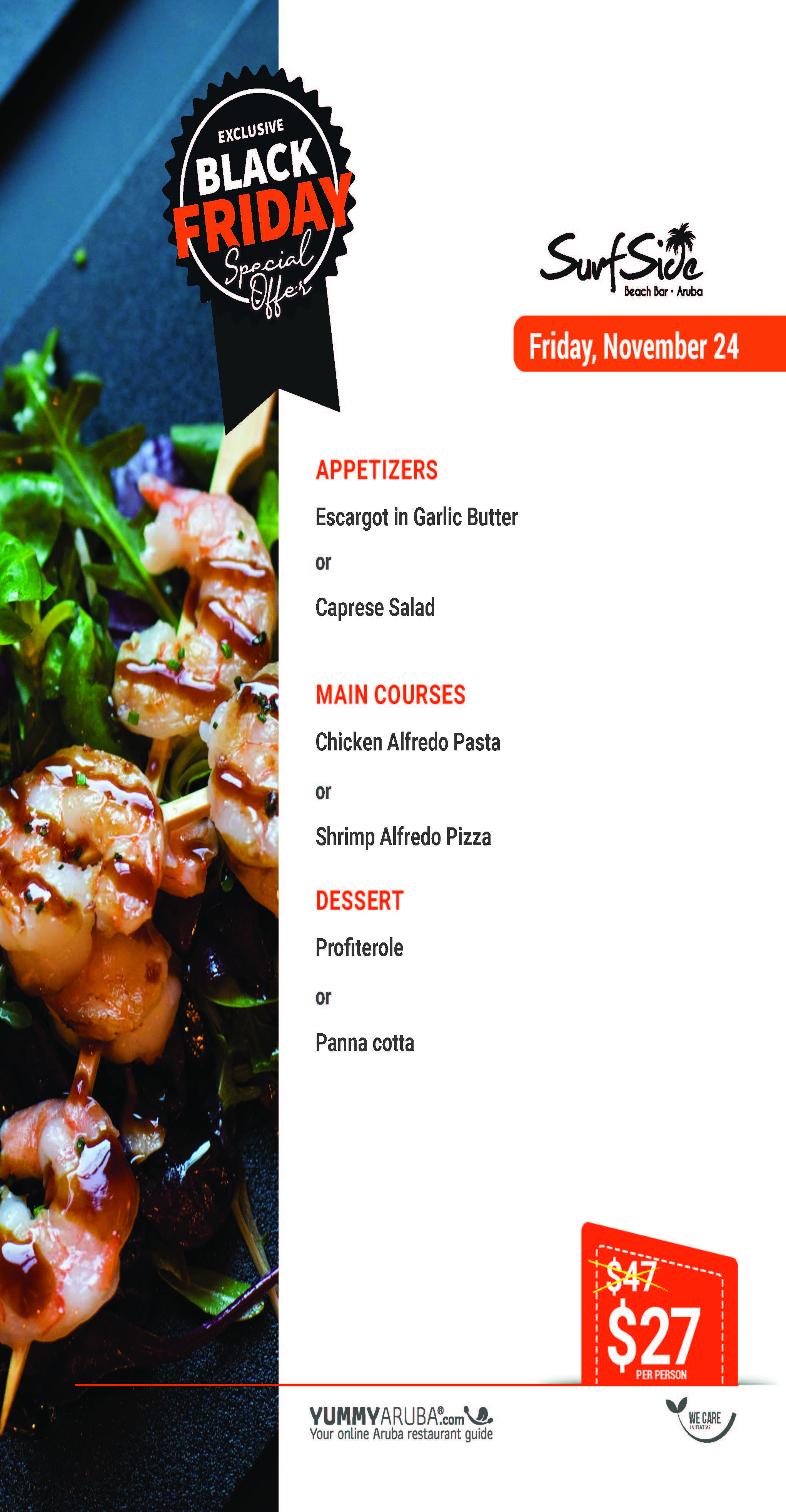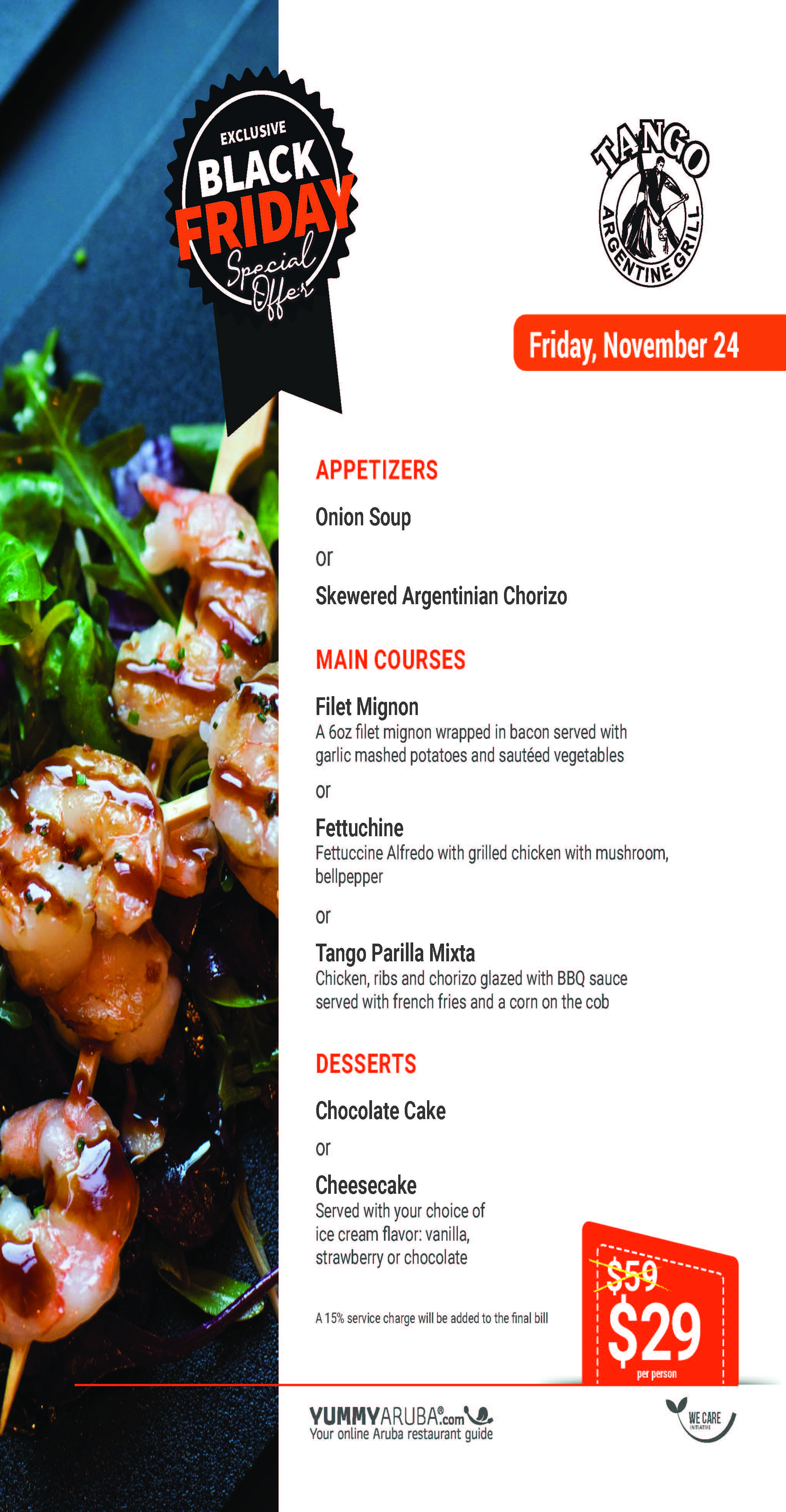 Download Menu Tango Argentine Grill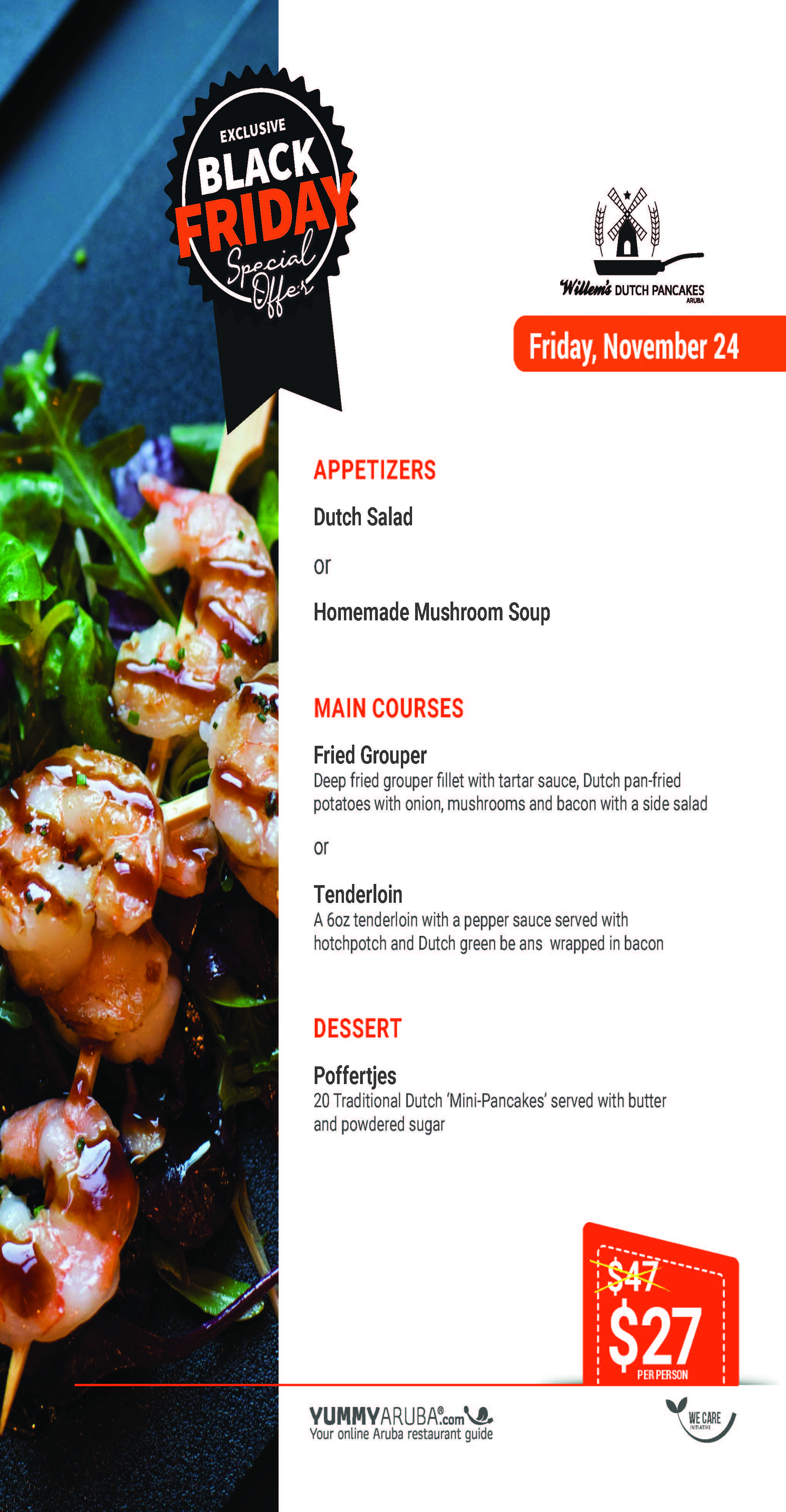 Read more news