Get Lucky at the "Kiss Me, I'm Irish" St. Patrick's Day Beach Party at MooMba Beach!
March 15, 2023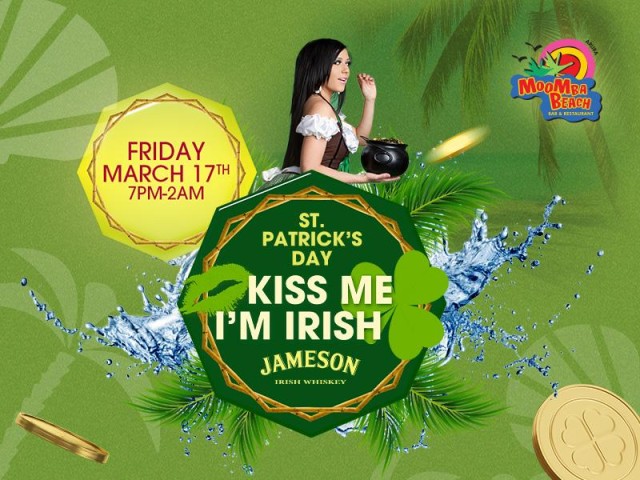 Get ready to celebrate St. Patrick's Day in style at the "Kiss Me, I'm Irish" beach party happening on Friday, March 17th at 7 PM on the beautiful MooMba Beach. With a large outdoor bar, live music, and the coolest DJ in town, DJ Diablo, this event is not to be missed!
What better way to enjoy St. Paddy's Day than on the beach, soaking up the good MooMba vibe and sipping on a delicious Irish Maid cocktail made with Jameson Whiskey for only $9? It's the perfect drink to get you in the spirit of the holiday.
The beach party at MooMba Beach promises to be an unforgettable evening, with great cocktails, lively music, and a festive atmosphere. Whether you're Irish or just love to party, you'll feel right at home here.
So, grab your green attire and get ready to dance the night away under the stars. You won't find a better way to celebrate St. Patrick's Day on the island than at this incredible beach party.
Don't miss out on the fun and excitement! Make sure to mark your calendars and join us at MooMba Beach for an unforgettable St. Paddy's Day celebration!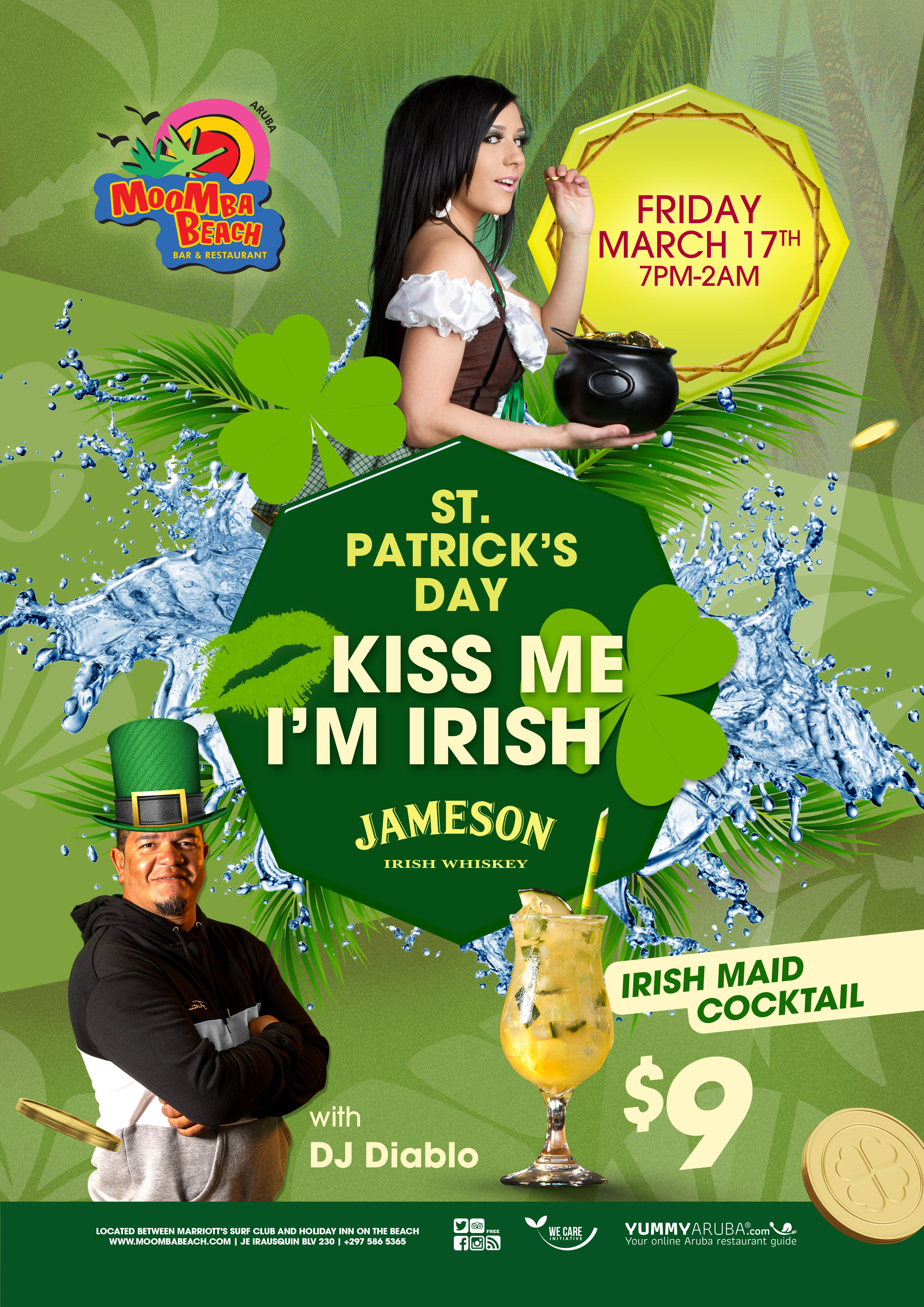 Read more news