Fireball Friday at MooMba!
May 18, 2023
It was a warm and breezy night on the picturesque island of Aruba, and the party was in full swing at MooMba Beach. The air was thick with the sound of live music and laughter, as locals and tourists alike gathered to dance and revel in the beauty of the Caribbean sea. But something was different about this party - something fiery.
As the night went on, a group of friends arrived at the party armed with Fireball bottles. They made their way to the bar and ordered a round of shots!
As they toasted to a night of fun, they noticed the crowd around them growing curious about their fiery concoction. So, they decided to share the love and offer shots to their fellow partygoers.
Before they knew it, the whole party was buzzing with excitement, as people eagerly lined up for a taste of the Fireball shots. As the night went on, the party only grew hotter and more energetic, with the fiery liquor fueling the dancing and revelry.
The warm glow of the Fireball shots mixed perfectly with the gentle flicker of the lights on the beach, creating a truly unforgettable atmosphere. And as the night came to a close, the group of friends knew they had created a truly legendary party.
So, if you're in Aruba and looking for a good time, head over to MooMba Beach and join us for our Fireball party this Friday, May 26th from 7:00 PM to 2:00AM. You won't regret it!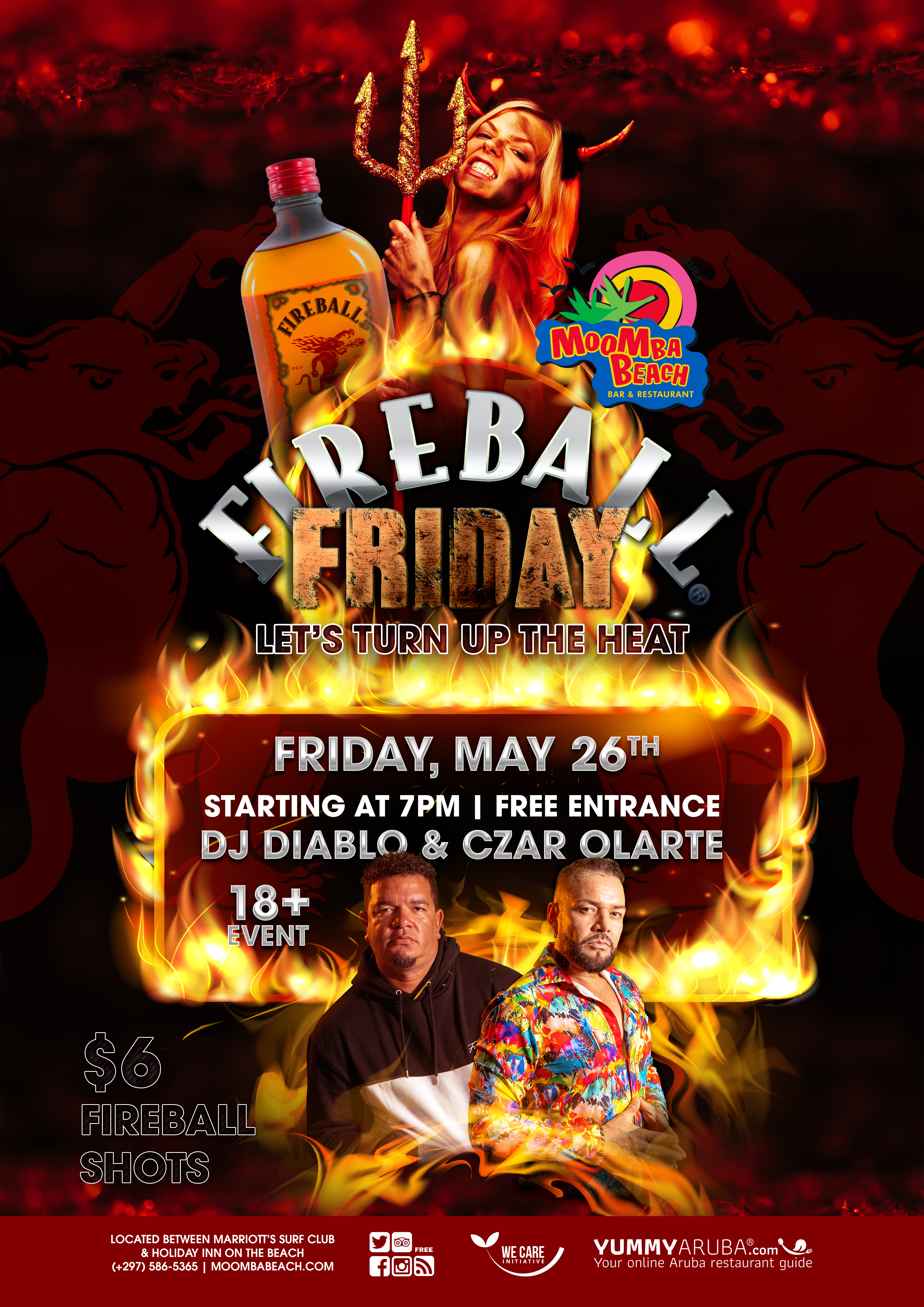 Read more news