An exclusive one-night food and wine pairing event at Que Pasa
August 16, 2021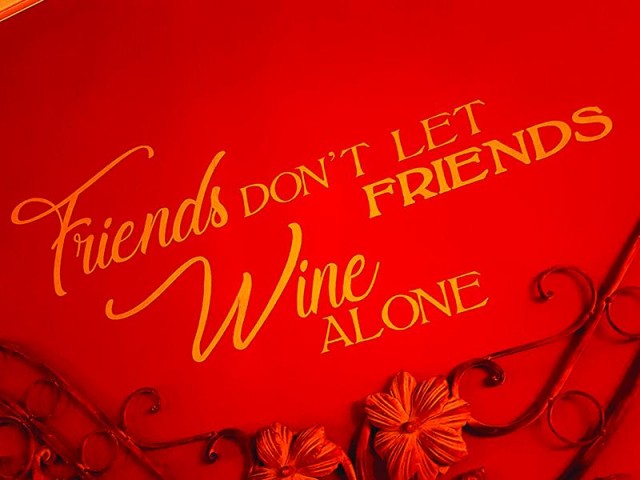 Que Pasa Restaurant, Bar & Art Gallery in downtown Oranjestad in collaboration with local wine supplier Divino, will be hosting a special food and wine pairing event on Saturday, August 28th. It is one tasty event you definitely do not wish to miss.
Que Pasa's amazing chef, together with his team of culinary virtuosos, will cook up a brand-new mouth-watering menu, and guests will also be treated to a cherry-picked selection of premium wines from the Robert Mondovi collection, each one chosen specifically to complement the flavors and textures of each dish in this exquisite five-course meal.
"The entire kitchen team has taken a lot of care and consideration into creating a menu that will surprise diners," explains Chef Jeffrey Wouters. "As with any great food and wine pairing event, we began by planning a perfect menu that showcases the finest, freshest produce. I love seafood as well as a good steak and for this occasion, I wanted to put together an entirely new set of dishes full of bold, dynamic flavors."
With so direction to go to with this special menu, does the chef have any personal favorites?
"Each dish is a highlight in its own unique way. I'm particularly proud of our first appetizer dish: ceviche of mackerel with sweet-sour cucumber. It's bold and unusual as mackerel is not often used for ceviche and I think our diners will be pleasantly surprised."
The menu starts with an amuse-bouche that comes with a croquette of brie and pecan nuts with a fig compote and lukewarm syrup. Next up is the mackerel ceviche, followed by a second appetizer of sea bass with a puree of potatoes, served with tuber, parsnip puree and a shrimp sauce. The main is a Wagyu steak with candied mushrooms with an herb butter gravy, served with roasted celeriac and pommes duchesse. For dessert, Chef is serving up one of his favorite dishes: flexible chocolate with raspberry gel, crumble and yogurt ice cream.
Of course, the food is only one half of the story on this exclusive evening, which will also serve as something of an oenophile odyssey into the refined worlds of Robert Mondavi wines. It's the craftsmanship of the passionate people behind the prestigious vineyard in Napa Valley that has made this vineyard to be rated #1 in North America and #5 worldwide. And only the finest selection from the Robert Mondavi collection will be paired with the scrumptious menu of Chef Jeffrey, so expect a night of gastronomic surprises that will thrill your taste buds.
Join us for this intimate evening of wining and dining at Que Pasa Restaurant, Bar & Art Gallery in Oranjestad on the 28th of August at 7pm. Places are filling up fast and seating is limited. Make your reservation today to avoid disappointment. The price is US $75 per person.
Click here to make your reservations.