A Delightful 5-Course Food and Wine Pairing
June 21, 2022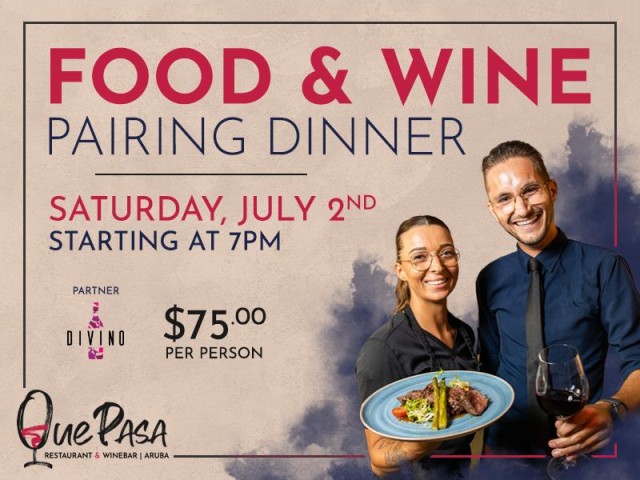 Que Pasa Restaurant & Winebar in downtown Oranjestad has another spectacular and tasty event coming up! In collaboration with local wine supplier Divino, Que Pasa is excited to host another spectacular food and wine pairing on Saturday, July 2nd, 2022.
The talented chef Michelle, together with her incredible culinary team, will cook up a brand-new, delightful, and exclusive menu. Guests will be treated to a hand-picked selection of premium wines; each one was chosen specifically to complement the flavors and textures of each dish in this satisfying five-course meal.
Due to the major success of previous food and wine pairings, reservations are advised. So, make your reservation today for this delicious evening of wining and dining at Que Pasa Restaurant & Winebar in Oranjestad on the 2nd of July at 7 pm. The price is US$ 75 per person.