A Culinary Journey in September: Special Menu at Café the Plaza
September 12, 2023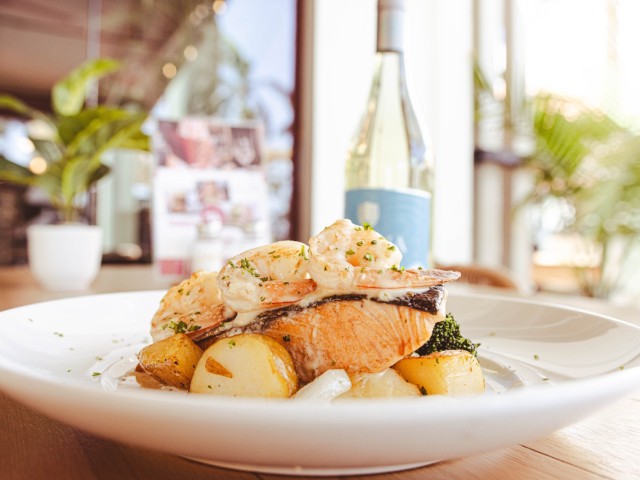 Café the Plaza steps into the month with an offer that resonates with both regulars and first-timers. For the rest of September, patrons can relish a meticulously crafted 3-course menu available at both lunch and dinner times. Priced attractively at $27.50 per person, this special menu promises both a feast for the eyes and the palate.
Appetizer Choices:
For those with a penchant for the unique, the Escargots drenched in a creamy sauce, accompanied by herb oil and garlic bread, is a must-try.
If you're in the mood for something warm and comforting, opt for the Soup of the Day, a delightful bowl reflecting the chef's special pick for the day.
Main Course Delights:
The Grilled Flank Steak stands out, complemented by fluffy mashed potatoes, sautéed mushrooms, and onions, all drizzled with a rich red wine sauce.
Seafood enthusiasts can dive into the Grilled Salmon and Shrimp dish, served with fresh broccoli and Dutch potatoes, tied together with a white wine sauce.
Sweet Endings:
The Cheesecake with Passionfruit is a creamy delight, topped with a generous dollop of whipped cream.
Those leaning towards classic comforts can choose the Banana Split, paired with vanilla ice cream, a rich banana chocolate sauce, and, of course, more whipped cream.
For reservations or additional details about this special, visit Café the Plaza's official website at www.cafetheplaza.com or reach out at (+297) 583-8826. Do remember to drop by; the restaurant is conveniently located at Renaissance Marketplace.
Whether you're commemorating a special occasion or simply looking for a memorable meal, September at Café the Plaza promises an experience that lingers long after the last bite.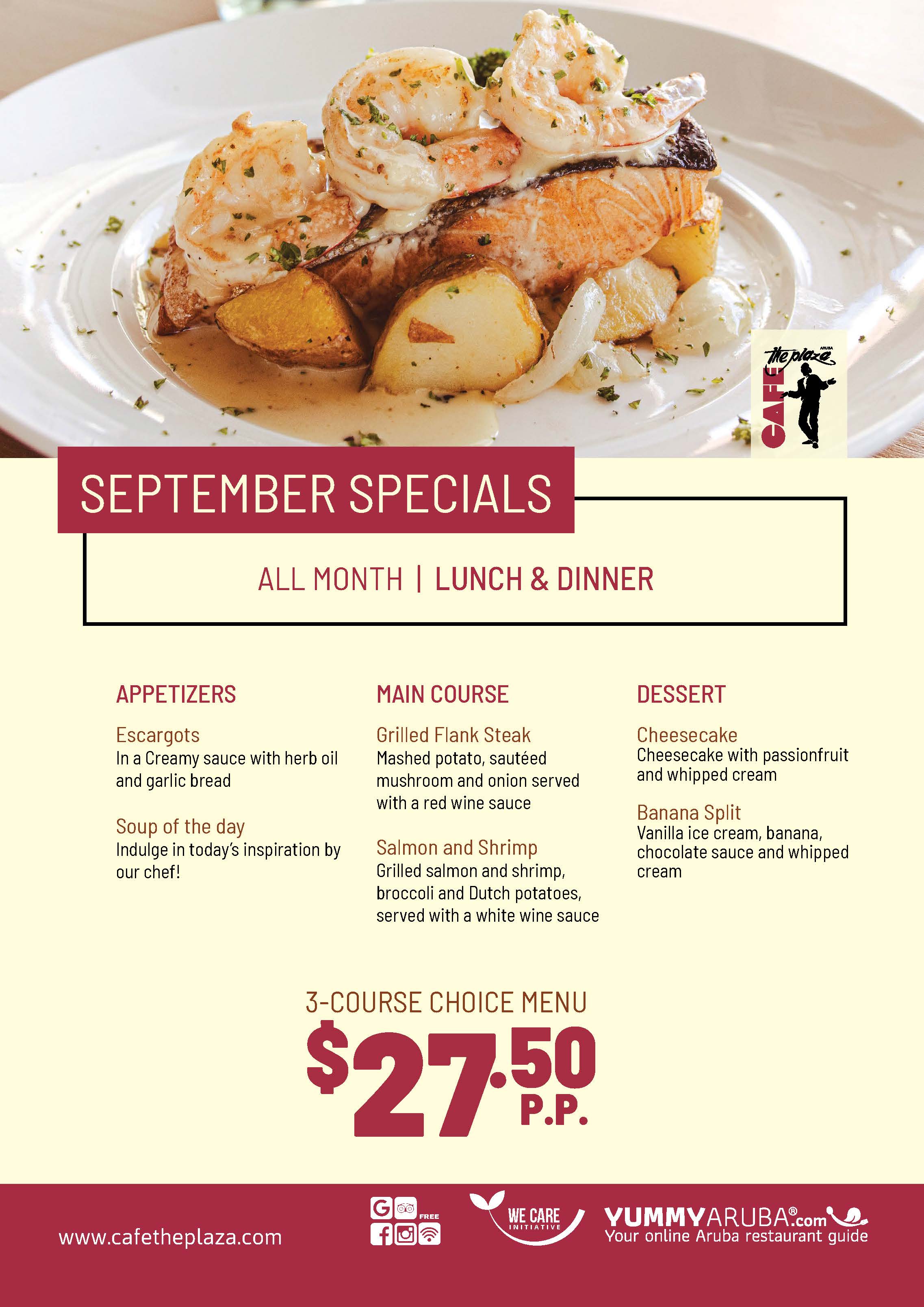 Read more news