Celebrate Father's Day with a Spectacular Unlimited Brunch at MooMba!
June 7, 2023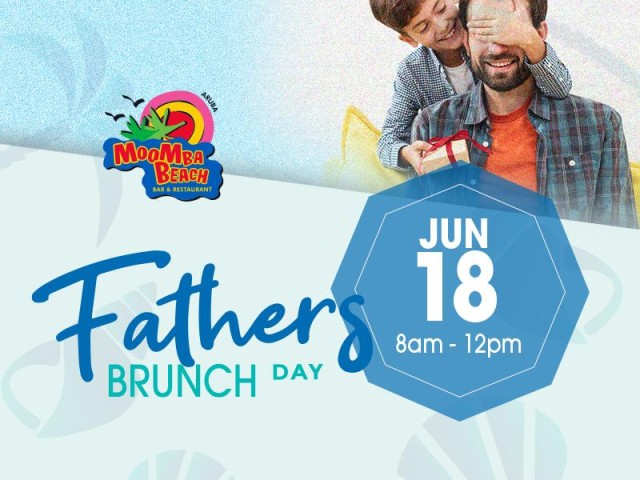 Join us on Sunday, June 18th from 8 am to 12 pm for a Father's Day feast like no other at MooMba! Treat your dad to an unforgettable unlimited brunch experience for only $25 per person (kids up to 4 years of age eat FREE and kids between the ages of 4-10 get half-price).
Father's Day is a time to show appreciation for the incredible dads in our lives, and what better way to do so than with a mouthwatering brunch at MooMba? Prepare to indulge in a culinary adventure that will leave your taste buds dancing with joy.
Breakfast Station:
Start your day right with a visit to our breakfast station, featuring made-to-order omelets prepared just the way you like them. Whether you prefer a classic combination of ham and cheese or a veggie-packed delight, our skilled chefs will create a masterpiece just for you.
Cold Station:
Explore a variety of tempting options at our cold station, including refreshing caprese skewers, succulent shrimp cocktail, and an array of other delectable bites. Discover the perfect balance of flavors and textures as you sample each delightful creation.
Main Course Selection:
Treat your taste buds to a selection of mouthwatering dishes. From the rich and savory grilled chicken in mushroom sauce to the traditional Aruban favorite, pastechi, there's something to satisfy every craving. Don't miss the chance to savor the exquisite grouper in creole sauce, prepared with a perfect blend of aromatic spices.
Dessert Delights:
End your brunch on a sweet note with our delectable dessert options. Choose from tempting treats like apple cake, indulgent brownies, or the creamy delight of mini crème brûlée. Each bite will be a delightful symphony of flavors, providing the perfect finale to your unforgettable dining experience.
Make Your Reservation:
To secure your spot and treat your dad to this incredible unlimited brunch, make your reservation today. Contact our friendly staff at (+297) 586-5365 or visit www.moombabeachbar.com to reserve a table and create lasting memories on this special day.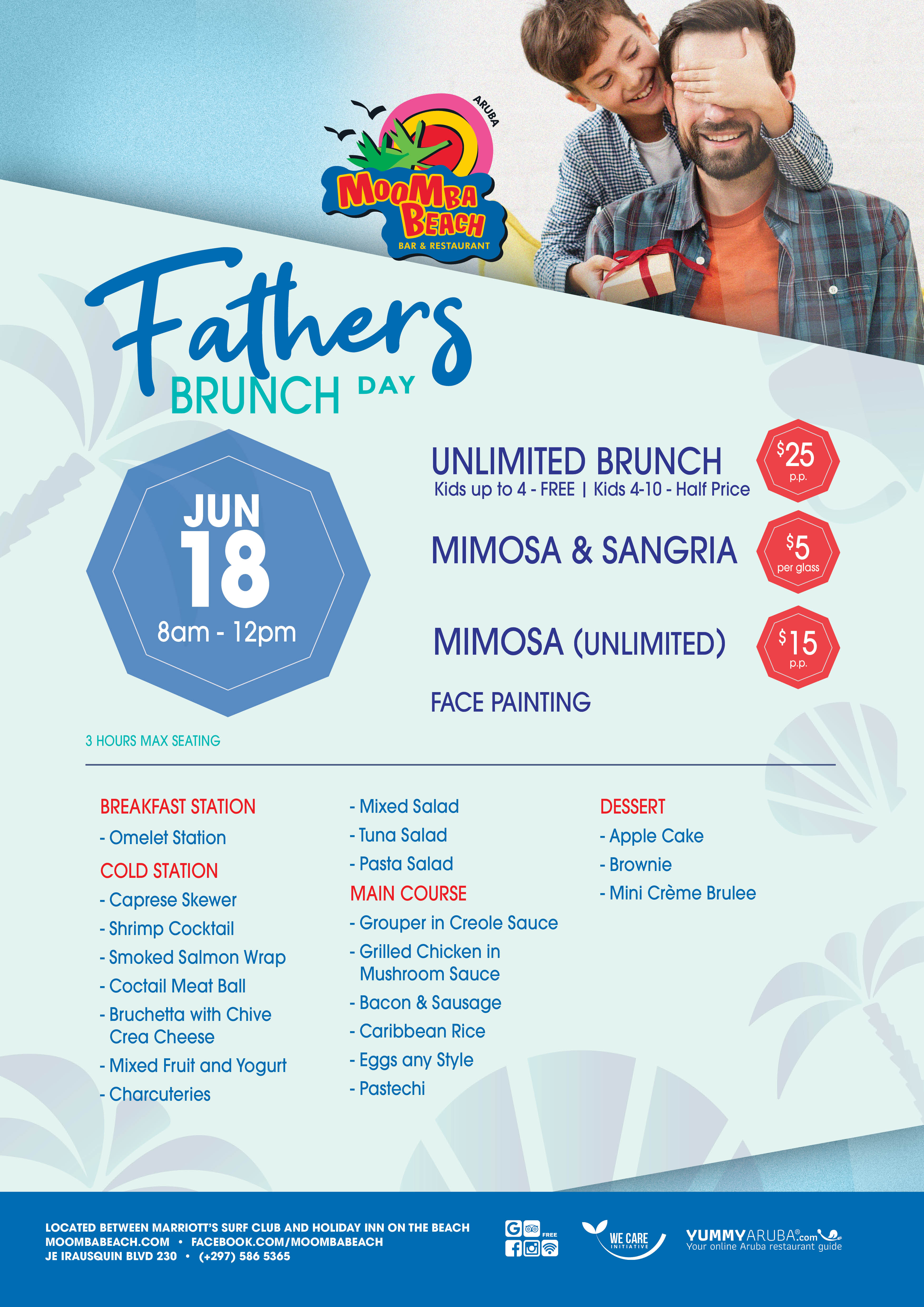 Read more news