Café the Plaza's April special features delicious classics
April 1, 2021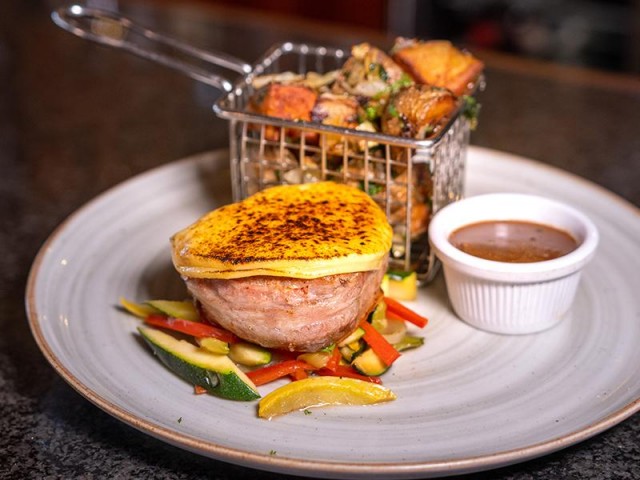 Café the Plaza in the Renaissance Marketplace presents its lunch and dinner special for the month of April. Following in the successful footsteps of two previous editions, this 3-course choice menu features wonderful classics as well as delicious newcomers. the price is $27.50 per person.
The menu of this three-course feast starts off with a choice between veggie spring rolls, carpaccio, fish cakes and a Caesar salad. Then it is time for the main course; guests may choose between grilled salmon with lemon butter and vegetables, bacon-wrapped tenderloin with melted brie, pork cordon bleu and a vegetarian pasta primavera. Dessert is either a chocolate brownie, café glace or a Dutch crepe with glazed pineapple.
Doesn't it all sound lovely and yummie? Please make your reservations for this outstanding lunch and dinner special in advance and enjoy!