Cafe the Plaza: Your Go-To Spot for Happy Hour Bliss!
September 6, 2023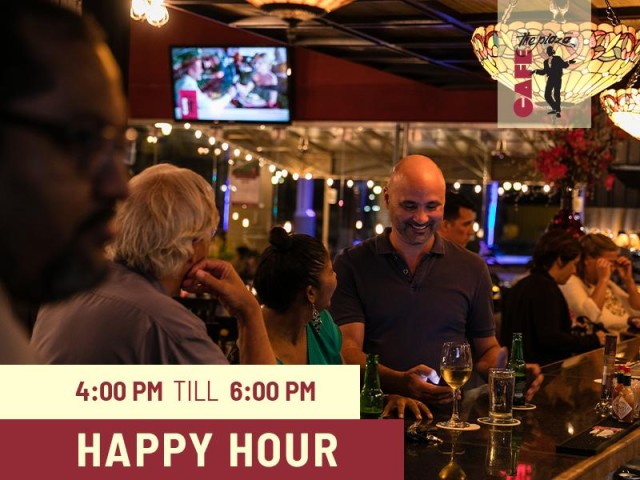 If there's one thing universally cherished, it's the sheer joy of a perfectly timed Happy Hour. It's that magical time when the day's hustle winds down, friends gather, stories are exchanged, and drinks? They're just the cherry on top.🍹🍺
Every Hour is Happy Hour, But Some Are Happier!
Between 4-6 pm every day, Cafe the Plaza rolls out the red carpet for its patrons with a Happy Hour that's hard to resist. But wait, it gets better. If you've got a soft spot for the Heineken's fizz, the refreshing allure of Amstel Bright, or the elegance of house wines, you're in for a treat. Why? They're all 50% off! That's right, half the price but double the fun.
Football Fans, Rejoice! 🥅⚽️
Our Dutch Football enthusiasts aren't left behind. At Cafe the Plaza, every Dutch Football match is an event. As the players get into position on the field, you can get into the spirit of the game with your favorite drinks, again, at half the price.
Dive Deeper: Cafe the Plaza's Unique Charm
Friendly Faces: Beyond the deals and the drinks, it's the warm smiles, hearty laughs, and the friendly atmosphere that truly define Cafe the Plaza.

For Every Palate: The Happy Hour menu has been crafted keeping diverse tastes in mind. Whether you're a beer buff, wine enthusiast, or somewhere in between, there's something to tickle your taste buds.
In a Nutshell
Time spent at Cafe the Plaza isn't just about the drinks; it's about the experiences, the memories, and the community vibe. Whether you're closing out a long day, prepping for an evening out, or just looking to catch a Dutch Football match with fellow fans, Cafe the Plaza is your place to be.
Looking for a sign to make some evening plans? Well, this is it! Dive into the world of Cafe the Plaza, relish their Happy Hour, and let the good times roll.
Cheers to fun, good times, and fantastic deals! 🍻🥂🎉
Read more news