Attention wine-lovers!
November 18, 2021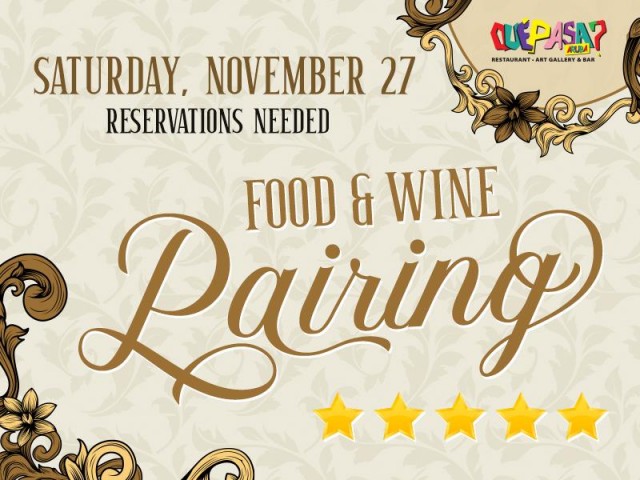 We have delicious news for you! We will be hosting another special upscale food and wine pairing event on Saturday, November 27th. If you share our love for food, this is the tasty event you must be part of! The Chef of Que Pasa and his team will cook up a brand-new mouth-watering menu, and you will also be treated to a cherry-picked selection of premium wines from local supplier Divino each wine chosen specifically to complement the flavors and textures of each dish in this exquisite five-course meal.
Join us for this intimate evening of wining and dining on the 27th of November at 7pm. Places are filling up fast and seating is limited. Make your reservation today to avoid disappointment. The price is US $75 per person.
View the menu => www.quepasaaruba.com