An amazing 2-course special for citizens of Aruba
August 20, 2020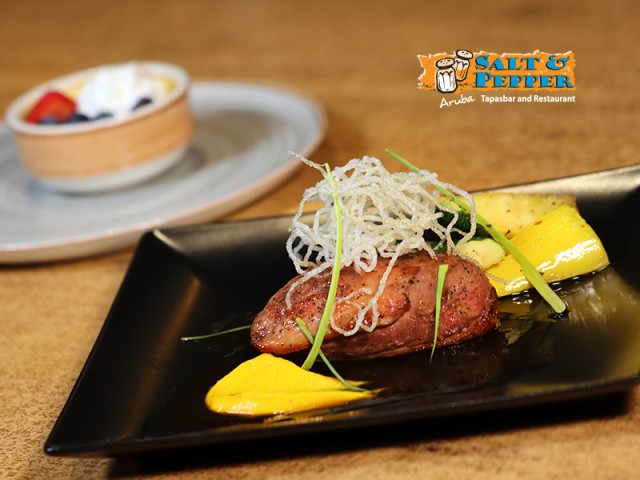 The chef of Salt & Pepper always brings you the tastiest and remarkable specials. This time he surpasses himself with an amazing 2-course lunch and dinner special for locals only, available for just 30 florins.
You start off right away with the entrée of seared Duck breast accompanied by a caramelized carrot puree and an orange rosemary glaze. For dessert, you will be served a classic: homemade crème brûlée with fresh strawberry and blueberries.
The special is available every day for lunch and dinner and is for locals only. Keep in mind that you might be asked for your local ID. With the current COVID protocols in place, indoor and outdoor seating is limited so the best is to make reservations in advance.
Chef Julian did it again! Bon Appétit!